Posted by Cliff Tuttle| February 17, 2019 | © 2019
No. 1,615
Pirate pitcher Chris Archer is a rare bird.  He has a mindfulness coach who sends him messages like this Zen proverb: "The bird of paradise lands only on the hand that does not grasp."
Archer is not likely to ever forget this maxim, nor will it stray from his mind for very long.  He tattooed it on his upper left arm, together with a drawing of an open hand and a scale. The scale, I am told, represents balance.
This is a critical time in Archer's career.  He went through hernia surgery, which for a baseball pitcher is a singular event.  He chose the surgeon carefully and spent most of the final months of 2018 in agony, rehabilitating basic skills we take for granted. Now he is pitching in Spring Training.  Clint Hurdle announced that he will pitch the home opener on April 1.
Logically, the tattoo belongs on the left arm.  His right hand grasps the ball.
The bird of paradise refers to a large variety of birds found mostly in Indonesia and surrounding islands. It also refers to severally plants from the same region with leaves that are reminiscent of these birds.  Their common trait is bright and beautiful plumage. It may be a metaphor for happiness, which cannot be seized and held.  Instead, the bird chooses to visit you. But, the visit is temporary. So enjoy it.
I must confess that I never heard this saying before. However, I do remember the one which I believe was attributed to the philosopher Johnny Carson.  "May the bird of paradise fly up your nose."  It was an insult and a curse, which was the title of a dumb song by Little Jimmy Dickens that was played a lot on the radio, circa 1965.(You can find it on You Tube) The singer was grossly unkind to a beggar, a laundryman and a cab driver, each of whom wished this fate upon him.  What would otherwise bring joy apparently turns out to be an imaginative and very painful way to die.
The real message has been explained thus.  Don't seek happiness directly.  And don't try to find it in pleasure, wealth or any of those pursuits. Do what you should be doing in this world and happiness may come.
And so, at the time of a new beginning for Chris Archer, I wish him a visit from the bird of paradise. And to you, too.
CLT
Posted by Cliff Tuttle| February 14, 2019 | © 2019
No. 1,614
Here's one that would have brought down the house and earned you detention at school back in the old days. Today they would probably take you out in handcuffs and call the FBI.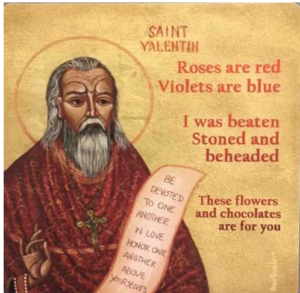 Posted by Cliff Tuttle| February 12, 2019 | © 2019
No. 1,613
If you are interested in disability law and need some CLE credits, you may wish to sign up for this 3 day event.  It clearly has a much wider scope than law, but if this is your intended field, you may find it contains what you need.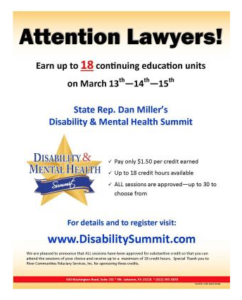 Posted by Cliff Tuttle| February 7, 2019 | © 2019
No.  1,612
Fannie Mae, the government agency that keeps the residential financing market  moving, reports that those greedy seniors are holding 1.6 million housing units off the market. Prior generations sold their homes at a younger age, making more quality housing available for young families.
Of course, the reason why more of us are aging in place is because we are happy in the place called Home. Period.  A free market includes the right not to sell.  Selling a house costs money and a whole lot of work.  It may require parting with furniture and possessions acquired during a lifetime. Not selling has too many advantages.  That's why people do what they do.
There is an assumption built into prevailing economic thought that prosperity is driven by a continuous cycle of production and spending. This model does not apply to the aging homeowner.  From their personal point of view, saving a dollar is the equivalent of earning a dollar.  And that's what people who stay out of the housing marketplace do.
This isn't China.  Quit telling people what they are supposed to do to promote the greater good, Fannie Mae. All of those houses will be on the market soon enough.
CLT
Posted by Cliff Tuttle| February 4, 2019 | © 2019
No. 1,611
Why did I watch that game last night?  I said I wasn't going to do it.  But in the end, I even watched most of the commercials, none of which were funny, and most of the halftime show, which was not even mildly entertaining. Nevertheless, I found  the pregame video presentation on the role of Atlanta in the Civil Rights movement and public service ads on special needs children to be fresh, interesting and thought provoking.
Do you enjoy knowing that this was the first time that a S**** B*** had been played without a touchdown being scored in the first three quarters?  Was it worthwhile to know that you had just witnessed the longest punt delivered during the S**** B***?
Truth was, it was a boring game between two de-facto runners-up who happened to win their respective championship games, primarily through luck.  They characterized it as a defensive contest and maybe it was. However, I had something to read that night, and I wasted the opportunity.
CLT
Posted by Cliff Tuttle| February 2, 2019 | © 2019
No. 1,610
Nasim Nicholas Taleb has made a career in explaining to us that some things we think we control are random and some things we think are random are really under our personal control.
When we win, too often we call it skill.  When we lose we call it bad luck.  Of course, there can also be some of each. How do you tell the difference?
Analyze it.  Break it down piece by piece, step by step to determine whether the outcome was predictable and whether you actually made it happen. Remember, there are others who are also making things happen that you don't control.  If you had done something different, would the outcome have been different? If you do the same thing again, but someone else does something different, will the outcome be the same?
All over the radio band, they are talking about Antonio Brown going off the rails.  A large contingent of commentators seem to think that Coach Tomlin could have avoided the problem by enforcing discipline.  Maybe, but we will never know for sure.  There are two players in this game and they can both change the outcome by varying their actions.  When one of them is unpredictable, meaning he might select a response from a wider range of choices, there are a wider range of possible outcomes.
Don't be too hard on yourself when the outcome is not controlled by your actions.  But don't be too quick to be easy on yourself by attributing the outcome to bad luck.
CLT
Posted by Cliff Tuttle| January 31, 2019 | © 2019
No. 1,609
The Court of Common Pleas and all of the Magisterial District Judges were closed yesterday. That was a sensible thing to do. However, the courts are open today, even though its a little colder than yesterday.  Please exercise caution.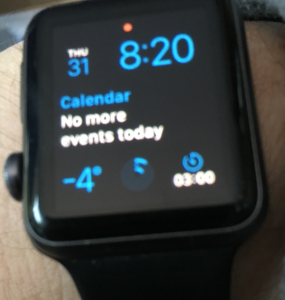 Posted by Cliff Tuttle| January 26, 2019 | © 2019
No. 1,608

It is extremely difficult to avoid being distracted from focusing on a chosen task. But we all know that avoiding distraction is the shortest way to successfully completing a task.  In reality, it is the only way.
The greatest thief is ubiquitous entertainment. We have allowed ourselves to be entertained all day, in the car, at our desk, while eating. Some are unable to endure silence for even short periods of time.
If you read almost anything on the internet, your eyes must leap over banner ads enticing you to click away from the page you are reading. I was just reading a post about the Buddhist monk credited with popularizing the concept of mindfulness.  Ironically, the page was an obstacle course of banners — not just on the sidebar, but in the page itself.  The most obtrusive block your view, requiring you to figure out how to eliminate them before reading on. Take the detour and you may never come back. Take the detour and you may even forget what you were reading or lose interest.
We must fight back. If we do nothing, our brains become an open dumpster.  And we have wasted time. Yes, wasting time is a big deal.
Our time is limited and grows shorter every second.  Hoard it.
CLT
Posted by Cliff Tuttle| January 22, 2019 | © 2019
No. 1,607
Due to a glitch discovered today, I have been unable to respond to requests in the message box on the right because it was not giving me email addresses and telephone numbers. That has been fixed.  Would the person who contacted me today please recontact me so I can reply.
CLT
Posted by Cliff Tuttle| January 22, 2019 | © 2019
No. 1,606
Gina Mercorelli, real estate agent, suggests that home sellers partner with non-profits whom they support to raise donations at open houses.  She states that organizations like the Pittsburgh Food Bank could benefit from such an appeal and it may also attract traffic from neighbors, who are a good source of referrals for the house sale. Contact her at gmercorelli@gmail.com for more details.
CLT
keep looking »