Posted By Cliff Tuttle | September 4, 2012
No. 906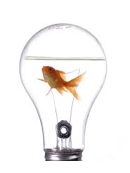 Ever since Ronald Reagan asked the question in the 1980 Presidential Debate, it has been repeated frequently in Presidential years.
The amazing thing is that so many people, when queried, actually have an answer. And even if we are better off or worse off, so what?
For starters, how much impact does the occupant of the White House really have on the well-being of you or me?  If we work in the auto industry or  banking, the bailout might have kept us working.  But how far into the general populace does that extend?
Or, if we are teachers with little seniority, I suppose we have been better off for being subsidized by the stimulus. We were able work for a couple of years extra — at least until the stimulus money ran out.
How selfish is that?
Wrong question; wrong focus.
To paraphrase a President of forty years ago: Ask not whether you are better off than four years ago; ask whether you are better.
CLT