Posted by Cliff Tuttle| August 13, 2016 | © 2016
No. 1,278
For a very long time, real estate lawyers and title insurance companies have rightly required spouses to join in conveyances of land, even when they clearly do not have an record interest in the property.  The reasons are complex, but they involve rights that spouses may have, sometimes even after divorce.  For example, if a husband pays for improvements or maintenance of a home owned by his wife, he might have a right to equitable distribution in the property.
Nevertheless, a title insurance company may be willing to accept a waiver of spousal rights.  Although this document does not become a part of the public record, the company will retain the waiver in its files and could defend a claim by producing the document.
It doesn't hurt to ask.
Posted by Cliff Tuttle| August 7, 2016 | © 2016
No. 1,277
Hint:  it took over 200 years to ratify.
Posted by Cliff Tuttle| August 3, 2016 | © 2016
No. 1,276
Lawyers sometimes take cases because they get publicity.  I recently read about a law firm in Florida who was suing in behalf of Pokemon hunters because the rules were grossly one-sided and absolved the company of any liability for anything.  The post speculated that this firm had grown too large over past years by performing servicing of delinquent mortgages and  that the decline in mortgage foreclosure activity had left them looking for something else to do.
Pokemon Go will not go away soon.  Thus, it is only a matter of time before electronic trespass suits start appearing on the dockets. One eager plaintiff wrote to AVVO about this this morning, looking for a lawyer to do something about uninvited persons walking across his/her land. You can bet this potential client has a contingent fee in mind.  A tall fence might be a better investment than a lawyer in the long run. This is especially true if there is something on the land worth keeping trespassers away — like a large garden.
Of course, you could sue the little urchins for walking onto your land, but they are minors (who cannot be sued directly in many states) and they probably don't have any real money anyway.  Even if they did,  the damages would most likely be nominal.  Better to sue a large corporation for multiple trespasses, preferably in a class action.  You know the drill.
But then again, lawyers who bring such cases run the risk of being portrayed in the media as some kind of Scroogy spoilsport or otherwise ridiculed. Unless you subscribe to the maxim that all publicity is good publicity, that could be a negative.
I don't intend to take any Poke-cases myself, but I will gladly write about them.  To that end, I just initiated a new category in this blog: "Pokemon Litigation."
Anyway, here's the AVVO inquiry:
Posted by Cliff Tuttle| August 1, 2016 | © 2016
No. 1,275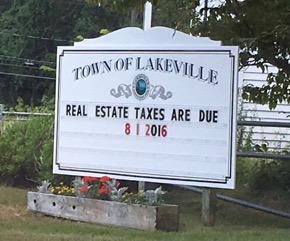 Posted by Cliff Tuttle| July 31, 2016 | © 2016
No/ 1,274
DUNBAR V. ZONING HEARING BOARD OF THE CITY OF BETHLEHEM, NO. 1907 CD 2015 (COMMONWEALTH COURT). FILED JULY 18, 2016
Summary:  A nonconforming use may be expanded by special exception under an appropriate ordinance from a deli to a restaurant and a reasonable dimensional variance may be granted to effectuate the change.
Tomino operates a take-out delicatessen in the City of Bethlehem that occupies a location that is 18 feet by 30 feet, with a total area of 540 square feet.  The owner filed a zoning application for a special exception to expand the facility to 1,080 square feet and change the use to an eat-in restaurant, including room for tables.
The property is zoned RT High Density Residential District.  The property had housed various non-conforming uses since 1926 and the Zoning Hearing Board (ZHB) had approved the change from an insurance office to deli by special exception in 1998.
The ZHB determined that the proposed changes met the general requirements for a special exception to change from a nonconforming deli use to a nonconforming restaurant use and that the change was consistent with the spirit, purpose and intent of the ordinance.  It also granted a dimensional variance to permit the doubling of the floor space, since it deemed the increased floor space necessary to operate a restaurant.
On appeal from the Common Pleas decision affirming the Board's decision, the Commonwealth Court stated: "With regard to the dimensional variance to increase the restaurant's size beyond 50 percent, the ZHB determined that Tomino met all the applicable criteria for a variance. (Id. at 16, 22.) The ZHB also found that an unnecessary hardship would result if the dimensional variance were denied because, among other things, the building, which is a nonconforming structure with a nonconforming use, is "completely inadequate to operate a restaurant use."
The Zoning Ordinance permitted a change from one nonconforming use to another by special exception, provided the applicant can prove that the nonconforming use can not reasonably be changed to a permitted use and that it will not result in degradation of the neighborhood due to increased traffic congestion, noise, smoke, fumes and the like.
The ZHB found that the property could not be converted to a conforming use and that change was beneficial because, among other things, without the expansion, the deli would ultimately be forced to close.
The Commonwealth Court stated: "We agree with the ZHB that the change from a deli use to a restaurant use is consistent with the spirit, purpose, and intent of the Ordinance and is consistent with the most appropriate use of the land, in that the deli existed as a nonconforming use and will continue in a similar capacity as a restaurant use. A property owner has a constitutional right to continue a nonconforming use. Richland Township v. Prodex, Inc., 634 A.2d 756, 767 (Pa. Cmwlth. 1993). The lawful, nonconforming use establishes in the property owner a vested right that "cannot be abrogated or destroyed unless it is a nuisance, or it is abandoned by the owner, or it is extinguished by eminent domain." Pennridge Development Enterprises, Inc. v. Volovnik, 624 A.2d 674, 675 (Pa. Cmwlth. 1993). Tomino's property rights have not been abrogated, destroyed, extinguished by eminent domain, or abandoned. Thus, Tomino has a constitutional right to continue the nonconforming use.
We agree with the ZHB that the proposed plan conforms with all applicable requirements of the Ordinance, except for the expansion beyond 50 percent, which is the subject of the dimensional variance request. No other zoning relief is requested or required. Thus, the ZHB correctly found that Tomino met the requirements in article 1325.07 of the Ordinance for a special exception."
Because the applicant had met the criteria of the ordinance, the burden shifted to the objecting party (Dunbar).
Dunbar argued that Tomino did not establish an unnecessary hardship , since inter alia, the property could continue to be used as a deli. The Commonwealth Court disagreed.
"Here, we agree with the ZHB that Tomino's expansion of the nonconforming restaurant is necessary for the reasonable use of the Property. Tomino demonstrated the difficulties the current establishment presents to the operation of the deli and the inadequacies of the building space, having only enough room for one refrigerated meat case, one refrigerated soda case, and one preparation area. Tomino also testified that he is unable to compete with other local businesses that have unlimited hours and menu items.
Curullo testified that the building's square-footage is totally inadequate to conduct Tomino's business. Curullo stated that Tomino needs an additional 540 square feet to install additional equipment, tables and chairs, and ADA-compliant restrooms and a handicap ramp. Curullo determined that the additional 540 square feet was "barely the minimum necessary."
In Limley v. Zoning Hearing Board, 625 A.2d 54, 56 (Pa. 1993), the Pennsylvania Supreme Court held that a proposed public restaurant and bar was a natural expansion of the existing, nonconforming use as a private social club. The Court determined that the chief activity of the social club was the sale of food and beverages and that the activity would remain the same with the proposed restaurant and bar. Id. Because this use was similar to the existing use, it continued as a preexisting, nonconforming use and did not create a new and different use. Id. at 57."
CLT
Posted by Cliff Tuttle| July 20, 2016 | © 2016
No. 1,273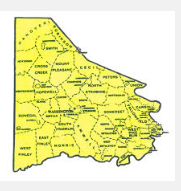 If you are a landowner in Washington County, you probably received your notice of assessment.  You have 40 days to file an appeal.
We went through this process in Allegheny County twice in the last decade.  The experience of Allegheny County should be helpful, but Washington County has some unique problems.  The Marcellus phenomenon made some farm land extraordinarily valuable.  Other properties are in areas that have seen growth and development.  Others haven't.
The taxing bodies will undoubtedly be suggesting some of these high growth properties as comparable for other properties which do not have the same potential.  This means that property owners should be represented by legal counsel that knows real estate values and understands how the system works.  Chances are that the outcome of appeals in 2016 will influence tax assessments for many years to come.
CLT
Posted by Cliff Tuttle| July 20, 2016 | © 2016
No. 1,272
Posted by Cliff Tuttle| July 20, 2016 | © 2016
No. 1,271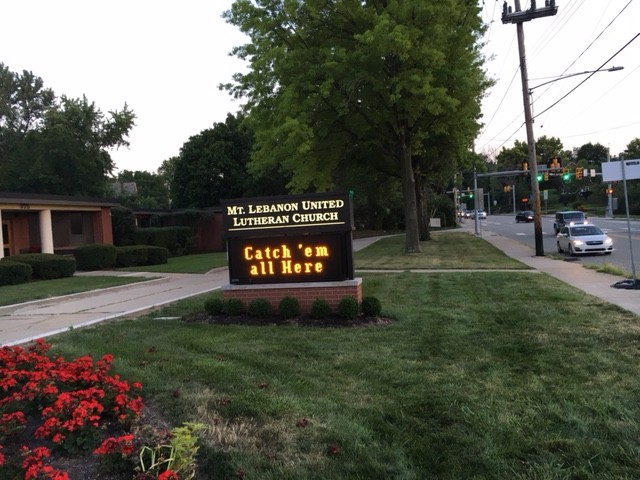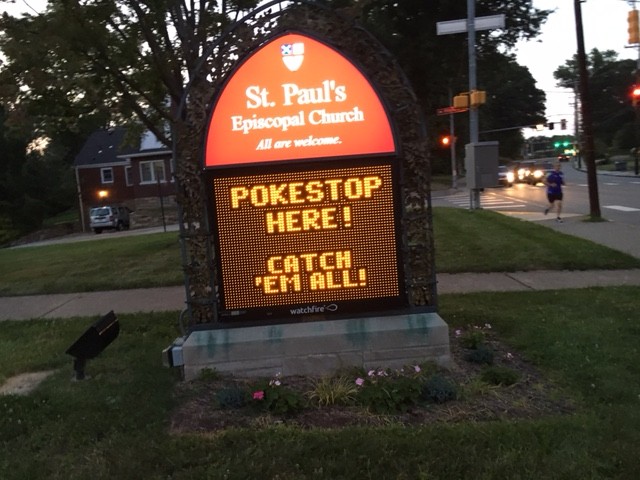 Posted by Cliff Tuttle| July 17, 2016 | © 2016
No. 1,270
If you would like to read a legal analysis concerning whether the producers of Pokemon Go are guilty of trespass to land or perhaps creating an attractive nuisance, click on this link to a blog called Associate's Mind.
It sounds preposterous, the idea that imaginary Pokemon animals are trespassing on land.  After all, they are not really there, they live in a virtual reality world that only appears on your cell phone when you run the app.  And who would care if a snarlax  (or whatever it is called) wanders onto private property?
Well, consider this.  The Washington Post reports that the National Holocaust Museum is requesting that Pokemon Go players respect the solemnity of this national monument by refraining from hunting Pokemon animals in the Museum. It is also requesting that the PokeStop situate on its grounds be removed.
Thats a reasonable request.  And its not too hard to think of other places where the owners would have a legitimate beef. But the Holocaust Museum, like any similar institution, has the right to establish reasonable rules of conduct while on their premises.  The simple solution is to prohibit electronic devices from being used in certain areas — as the Allegheny County Court House has done, albeit with less than total effect.
CLT
Posted by Cliff Tuttle| July 14, 2016 | © 2016
No. 1,269
Summary: Justice Ginsburg's comments about Trump are unusual but not unique.
About a year ago, Judge Richard Kopf discontinued his blog "Hercules and the Umpire" after running a post stating that Ted Cruz was not qualified to be President.  Although Kopf denied that there was a relationship between the post and the curtailment of the blog, he admitted that the public statement was a mistake.
Justice Ruth Bader Ginsburg's remarks on the presidential race brought a flood of criticism, but will probably not bring any lasting consequences.  Political comments on candidates are not without precedent and political participation by judges was once common.  Justice Michael Musmanno  actively campaigned for John F. Kennedy in 1960, even making stump speeches.  He communicated with campaign manager Robert F. Kennedy, suggesting that the campaign hold a Columbus Day event. In appreciation for these efforts, Kennedy interviewed Musmanno as a potential Supreme Court nominee and invited him to a Columbus Day ceremony in the Rose Garden.  Musmanno ran for the Senate (he said that Kennedy suggested it) while still a member of the Pennsylvania Supreme Court.
Of course, rules have changed and undoubtedly for the better.
CLT
keep looking »