Posted by Cliff Tuttle| June 20, 2017 | © 2017
No. 1,333
If you have been involved in a real estate transaction in recent times you have probably used Docusign or some equivalent electronic signature software. It is a real estate agent's dream.  They can obtain an electronic signature quickly and easily via the internet.
However, a well-known app that can be used for legitimate transactions can easily be impersonated for evil purposes.  So watch out for this one or others like it.  Stealing the logo is easy.  However, composing a believable pitch to get you to click the link is another matter.  If you get such an email, delete it.  If it is real, the legitimate party who wants to sign will contact you.
Don't be a phish.  Don't bite the hook.
Posted by Cliff Tuttle| June 16, 2017 | © 2017
No. 1,332
Here's an item from Time that is worth sharing.  A graduate gave his own commencement speech rather than read the one he was directed to give by the school administration.  In retaliation, the school withheld his diploma, at least temporarily.
I was surprised that a school would do such a thing.  After all, the purpose is to put on display the product of 12 years of learning. But upon reflection, we all know that schools typically  reward compliance, rote memory and polly parrot answers.
CLT
Posted by Cliff Tuttle| June 11, 2017 | © 2017
No. 1,331
Gotta go.  But before I do, I want to leave you a link to a great blog.  Its about lawyering.  Lawyering is hard.  It is painful.  Too often our best efforts end in defeat.  So here's the link to a post that hits a chord.  More about it later.
CLT
Posted by Cliff Tuttle| June 10, 2017 | © 2017
No. 1,330
Fortunately for Phil Mickelson, he had the power to make the choice.  Passing up the US Open to attend the high school graduation ceremony where his daughter would speak as valedictorian was, in his words "a no brainer."
Nice of him to say it that way, but the truth is that it involved a conscious choice, one that his family will always remember.
I heard a sports talk host suggest that he might have been able  to attend the graduation and hop a jet as soon as the speech was over.  That's the "Solomonic splitting the baby" logic that sends the wrong message.  Phil knew that he should give the whole day to this event.
That's what being a champion is about.  Happy Father's Day to all fathers who have quietly put their family first when nobody else knew.
CLT
Posted by Cliff Tuttle| June 5, 2017 | © 2017
No. 1,329
The most thoughtful gift since Andy Capp bought his wife a mop for her birthday in the funny papers.
Posted by Cliff Tuttle| May 28, 2017 | © 2017
No. 1,328
According to FIOS, its One Hundred Dollars! But, of course, you presumably get to keep the friend, even after you facilitated the purchase of a package of time-wasting, mind numbing TV that he didn't need. Selfish? Perhaps.
But its not like you sold your friend into bondage for a Benjamin.
"Thanks for breakfast," my friend said. "You're welcome, but I really wasn't buying food," I replied. "I am buying conversation."
Friendship is not purchased on the open market, like bacon and eggs. But it does cost something. Fortunately, we pay for it on the installment plan, primarily with our time.  It is impossible to gain a friendship without investing time.  That's lucky, because its a currency we all happen to have on hand.
Many of our best and strongest friendships happened by chance.  In school, in the military service, in the neighborhood.  I heard the story (possibly apocryphal) about two men who met when they had an automobile accident with each other and ended up as business partners.  According to the story, they both had the bad habit of reading the newspaper while driving.  This was long before the advent of texting.
A few of my friends have become clients.  But many more of my clients, people who were strangers when I took their case, have become good friends.  Its the most natural thing in the world and I am sure all other lawyers have had the same experience. After all, you've been through a lot together.
I read that personal relationships, friendships, are one of the keys to happiness and even longevity.  Not surprising, is it?
But what about making money through friendship?  Well, consider what my boss of many years ago, L. Robert Kimball, a pioneer in marketing of professional services once told me.  "First  they must be your friend."
What's the value of a friend?  Everything.
CLT
Posted by Cliff Tuttle| May 28, 2017 | © 2017
No. 1,327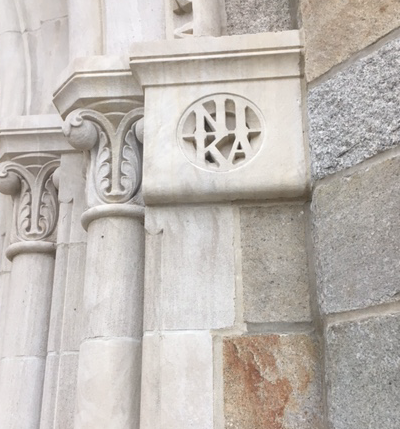 Yes,Greek, ancient Greek, that is (νίκη).
Yes, it means victory or conquest.
Yes it is the same word as the Greek Goddess that we call Nike.
But which victory is referenced on this particular carving?
If you think you know, give me the answer in the comment box in the right hand column of this blog.
No, I won't give you the correct answer until then.
CLT
Posted by Cliff Tuttle| May 24, 2017 | © 2017
No. 1,326
As had been expected for some time, the challenge to the constitutionality of the Consumer Financial Protection Bureau will be reconsidered by the full court of the DC Circuit Court of Appeals in a suit brought by mortgage lender PHH.  A panel of the Court had ruled that the agency, as constituted with a single director, was unconstitutional. Here's a good short summary of the issues involved by DS News.com.
CLT
Posted by Cliff Tuttle| May 23, 2017 | © 2017
No. 1,325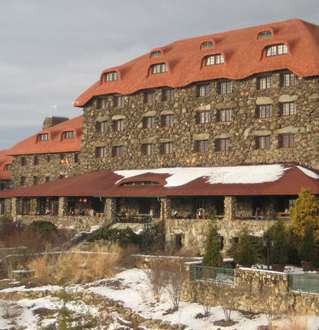 Back in bad old days of the Cold War, the United States Government had a plan to bunker down the essential parts of the government.  You may have heard that Congress was to relocate to the Greenbriar resort in Southern West Virginia, where a secure underground bunker was prepared.
The Supreme Court, on the other hand, would be relocated to the mountains of Western North Carolina at a resort called the Grove Park Inn.  Unfortunately or fortunately, however you see it, Justice Warren didn't take the matter very seriously and nothing was done — except for the signing of the contract.  Here's an interesting article about the place where the Supreme Court never had to go.
Posted by Cliff Tuttle| May 22, 2017 | © 2017
No. 1,324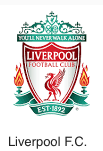 We sometimes stop for breakfast on Sunday at a neighborhood sports bar/restaurant.  At 10 AM on Sunday morning about the only thing going on is soccer broadcast live from Europe and yesterday it was Midland v Liverpool in the Premier League.  The place was quite full, but it often is, sometimes even on Sunday morning.
Then suddenly, the whole dining room erupted in a loud roar.  Liverpool had scored.
What was going on here?  I looked around and noticed that two thirds of the people in the room were wearing bright red t shirts. We were in the middle of a convention of Liverpool fans.  In Pittsburgh.  Amazing.
Then again, why so amazing?  In the age of the internet it is easy for people with the same interest or affiliation to organize such a meeting.  Our local media never tires of reporting about so-called Steeler Bars everywhere in the world. So why not a Liverpool Bar?
Humans naturally affiliate in clans.  It enabled our distant ancestors to survive and then prosper.  It enables us to feel part of something — to share in the community.  In a clan, even strangers are our friends.  It cuts across social class, race and everything else that divides us.  It gives us a stake, something to care about, and to cheer about.
Why do we do it?  Its in the genes. The herding instinct.
Are we better off for it?  Probably.
Pittsburgh and Liverpool have a lot in common, come to think of it. It was a great center of the industrial revolution and at its peak was reputedly wealthier than London, just as industrial Pittsburgh was by some measures wealthier than New York.  Both cities became home to large immigrant populations. Both cities experienced a twentieth century decline with attending unemployment and urban decay.
Pittsburghers seem to believe that they are the most loyal, intensely devoted fans of local sports teams anywhere.  I doubt if such a proposition is subject to scientific measurement.  Perhaps you can compare the intense devotion of Pittsburgh fans with their counterparts in Cleveland or Detroit because you can count such things as shirts sold, attendance at games and TV revenue.  But how do you compare professionals to collegiate teams like Notre Dame, Penn State or Ohio State? They have rabid fans, too.
Having professional teams in a city brings it alive.  Having a winning team makes it an exciting place to be, even in Liverpool.
Oh, I almost forgot; Go Pens!
CLT
Afterthought: Liverpool is on the Mersey Estuary in Northwestern England and the fifth largest urban area in England.  Yes, its the home of the Beatles.
keep looking »