Posted by Cliff Tuttle| December 15, 2017 | © 2017
No. 1,377
Posted by Cliff Tuttle| December 15, 2017 | © 2017
No. 1,376
You're wrong. Here's a Bloomberg post on the subject.
CLT
Posted by Cliff Tuttle| December 12, 2017 | © 2017
No. 1,375
The party leaders will never admit it.  With the #MeToo Revolution in full swing and time running out on the Trump legislative agenda, the Republicans do not need a floor fight over seating Roy Moore.  Most of them fear (with good reason) going on the record.
The expression "dodging a bullet" is a gross understatement. Try dodging an asteroid.
Meanwhile, in the unintended consequences department, look for a sharp decline in female staff hires and historic number of female candidates, including Presidential contenders.
CLT
POSTSCRIPT:  Mr. Moore didn't get the memo, though. He wants a recount.
Posted by Cliff Tuttle| December 11, 2017 | © 2017
No. 1,374
The Time Magazine selection for Persons of the Year is dead on.  As trends go, this one is a monsoon and it doesn't look like the wind is going to play itself out any time soon. The anger that drives it has been held back too long to be spent in a few short months.
Of course, if Alabama sends Mr. Moore to Washington, there will be plenty of fireworks in 2018, too.
More than a few of the accused have candidly admitted doing wrong and expressed remorse. But, at least this year, apologies have not been enough.
Perhaps, eventually, there will be a time for mercy.  But not yet.
CLT
Posted by Cliff Tuttle| December 10, 2017 | © 2017
No. 1,373
This story about a DUI arrest in Lehigh County, PA was reprinted on the Solo Practioners Blog on Linked In. He must have had a public defender at the preliminary who should have demurred to the evidence. I have seen them make the motion routinely in case after case. According to the story, there was no evidence.
CLT
Posted by Cliff Tuttle| December 9, 2017 | © 2017
No. 1,372
I borrowed the graphic below from the English Blog, so I thought I'd look at it.
I was expecting a tourist publication or maybe a historical journal.  Its neither or maybe both, plus a good deal more.
The English Blog teaches English language and culture (together with idioms and expressions) written by an English language teacher in Normandy, France.  For example, check out this cartoon, together with explanation.
Among the fascinating things this blog does is rewrite newspaper stories in simple language for those learning the language.  Here's the link. Bookmark it!
CLT
Posted by Cliff Tuttle| December 9, 2017 | © 2017
No. 1,371
Next July I will mark the tenth anniversary for Pittsburgh Legal Back Talk. From time to time, I have reprinted the following post written in 2009, when the first anniversary was approaching.  It asks the question: Why Blog? I believe that the 10 1/2 reasons given in 2009 are still good.
In the coming year, I intend to post more and make most of them shorter.  To celebrate the anniversary, I am beginning to put together an ebook containing a selection of posts I like the best.  It won't be too long and like the blog itself, it will be free.
Lawyers are often advised by marketing professionals to blog because it is good marketing. The AVVO blog recently announced an inexpensive and easy to use blogging vehicle for lawyers. If you have a modest marketing budget, investing in a blog will buy you more effective advertising than any other vehicle, including Google pay per click ads.
But if a lawyer never lands a single new client from blogging, the exercise is still worthwhile. Here are 10.5 reasons why:
1. Self education. In order to write a blog piece you need to read and find out what's going on in the law and in the world. Doesn't continuous self-education make a better lawyer?
2. Reinforcement of learning. The best way to remember newly-acquired information is to use it. The best way to really understand a concept is to explain it. Blogging forces you to do both.
3. Getting away from the old me-me-me. The essence of a law firm website is telling potential clients how great you are. That can get tiresome — with legal advertising websites rivaling the leading sleep aids for induced drowsiness. A blog looks outward at the world, not inward at the firm.
4. Practice makes perfect. If you wish to be a persuasive and polished writer, you must practice.
5. Busman's Holiday. It is surprising how relaxing it can be after a day of toil to write something. You may not think so until you start to really get into writing your blog. Meanwhile, you are thinking and writing about work related matters.
6. Making Friends and Influencing People. Through your blog (assuming you are diligent and have good content) I guarantee that you will make the acquaintance of people worth knowing. They will consider you smart, informed and very persuasive — otherwise, they wouldn't be reading your blog.
7. The Bully Pulpit. When you have a gripe, a beef or a strongly-held opinion, shazam! You have a forum!
8. Developing New Expertise. All that reading and writing, scrounging for topics and keeping your ear to the ground to identify advancing trends, will cause you to develop and expand expertise on new topics. Moreover, you don't have to tell anyone you know something about a field of the law, your blog does.
9. Developing a Portfolio. All the posts you ever wrote will be on the internet for a long time. You'll receive comments popping up on posts written many months or even years ago — ones you've actually forgotten you wrote. You'll find yourself saying to people: "Read my blog post(s) on the subject."
10. Self fulfillment. You will feel a sense of accomplishment when you post something really good.
10.5 Strange as it may seem, you could be a force in someone else's life. Someday, if you are lucky, someone will write to you or tell in person that you helped changed his or her life. Teachers often hear it years later from students. When you blog, you are the teacher and who knows who the student may be?
CLT
Posted by Cliff Tuttle| December 8, 2017 | © 2017
No. 1,370
Architect Laura Nettleton of Thoughtful Balance has designed three homes to be built soon in the Highland Park neighborhood which will be constructed by Ecocraft Homes.  These factory built homes will feature construction methods and materials designed to conserve energy and improves the indoor air quality.  Check this post in NEXTpittsburgh.
I was honored to have the opportunity to prepare some of the agreements for the project.
CLT
Posted by Cliff Tuttle| December 8, 2017 | © 2017
No. 1,369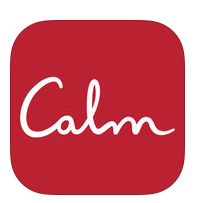 The Description says: "Calm is the #1 app for mindfulness and meditation to bring more clarity, joy and peace to your daily life."
Sleep Stories Help You Fall Asleep.
Goodnight.
Posted by Cliff Tuttle| December 7, 2017 | © 2017
No. 1,368
Once, in my comparative youth, I was in the office of the Southern Railroad.  I walked through the wrong door and found myself in a room the size of a gymnasium filled with desks and hundreds of middle-aged clerks with those green desk lamps and green eye shades.  I am certain that this Dickensian scene has long since vanished.  All of those guys were fired long ago, replaced, most likely, with a single computer.  Was this a disaster to employment and the national economy?  Absolutely not!
People have been constantly predicting that automation would cause mass unemployment for at least a century.  In one sense, it does. But temporarily.  It has replaced farm workers, but in the process it made food products both more plentiful and cheaper.  Instead, it directly and indirectly created non-farming jobs that didn't exist when farming itself was labor intensive.
A classic is the effect of ATM Machines on the employment of tellers.  It was widely predicted that these now ubiquitous machines would cause the number of tellers to shrink to virtually nothing.  What actually happened was that the ATM revolution made branches cheaper to run and lead to an explosion of bank branch openings, which meant the market for tellers actually increased. Read all about it in this Ross Intelligence blog post.
They are making the same predictions for lawyers.  The equivalent of the Southern Railroad gymnasium exists in large law firms. They are doing things like legal research with the assistance of computers.  Or they are writing or analyzing agreements, sometimes with the assistance of new software. The prediction is that the computers are becoming self guiding, causing the subordinate lawyer who uses them to become expendable. Will the time come where a computer will write the briefs for both litigants and the judge's computer will read the briefs and write the draft opinion? Maybe, and maybe within our lifetime, too.
Of course, a single lawyer  already is doing the work of a dozen lawyers a century ago. And a paralegal is doing the work of 2 or 3 secretaries and a few more lawyers.  But, as with banking, the amount of work has not remained static.  The volume of legal work has grown so rapidly that large, medium and small law firms have continued to grow. Perhaps the number of practitioners will shrink in time.  But their numbers will be replaced by AI professionals and a host of service providers, like webinar producers, technicians and others.
While these trends are unfolding, it turns out that lawyers need a whole lot of help to keep their practice on the rails.  If you think I exaggerate, read a few posts in a relatively new blog, the Algorithmic Society — Medium, by Ken Grady.
Lawyers, it turns out, are only human.  They make lots of mistakes and even more bad decisions.  Law firms need to develop policies and protocols for doing everything — billing, emails, case preparation, case evaluation, etc.  Then, the protocols need to be enforced.  Another word for this process: algorithms.
Although humans can work out most of the law practice algorithms they need, they must rely upon computers to force the members of the firm to follow them.  Most catastrophic cases of professional liability are the result of failure to follow tried and true policies of the firm and the larger the firm gets, the harder policy becomes to enforce.
If this sounds like Big Brother, welcome to the 21st Century.  Yet even a solo lawyer needs the steadying hand of tried and true algorithms, self-imposed.
A fascinating book on the subject is Algorithms to Live By, The Computer Science of Human Decisions, by Brian Christian and Tom Griffiths.  I am rereading it now.  Most of the algorithms discussed the book  have been the subject of academic papers and they are fascinating. Too much here for one post.  So, I'll report on them from time to time.  There is an algorithm to help you hire a secretary (assuming you want one).  There are a raft of algorithms to help to reorganize a bookshelf or your files or a vast amount of data.  At some point, it is more accurate and effective to sample the data rather than to manipulate the whole body.
The point here is that the lawyer of tomorrow will be computer-assisted in ways that we, the practitioners of 2017, can hardly imagine.  The wild card that makes prediction of the future of lawyering (and most everything else) is our inability to see what kind of technology is just around the corner and what will be its unintended consequences.
CLT
keep looking »