Posted by Cliff Tuttle| February 7, 2016 | © 2016
No. 1,244
Several American lawyers who are still practiced until age 100 and beyond gave the same reason: once you stop working, you die.
Read it for yourself:
Murray H. Schusterman, Fox Rothschild, Philadelphia.
Jack Borden, Weatherford Texas
Richard Bird, Salt Lake City, Utah
and here's a 95 year-old Solicitor from Dublin, Ireland.
Something to think about.
CLT
Posted by Cliff Tuttle| January 27, 2016 | © 2016
No. 1,243
Here's your inspiration for today, Courtesy of Julie Fleming of Fleming Strategic, LLC:
Posted by Cliff Tuttle| January 27, 2016 | © 2016
No. 1,242
Summary:  The reason why most lawyers are introverts is that academic standards have been rising over the decades and the best students are generally introverts.
The Cover Story for the January edition of the American Bar Association Journal is entitled: "Most lawyers are introverted and that's not necessarily a bad thing." Contrary to popular belief, says the the ABA Journal, most lawyers are introverts.  It cites to a book by former lawyer Susan Cain, "Quiet: The Power of Introverts In a World that Can't Stop Talking."
A generation ago there was probably a higher percentage of extroverts among lawyers.  Its all speculation, of course, but here's my take on it.  Competition for seats in law school has become increasingly more intense. SAT scores go up and so do grades.  And who gets higher grades? The quiet ones.
CLT
Posted by Cliff Tuttle| January 3, 2016 | © 2016
No. 1,241
Litigation is both wasteful and expensive. Because either side can make decisions unilaterally that either expand or extend the litigation process, A lawyer and client should always discuss what it might reasonably take to settle the case.
Why not just go for the win? Because even winning costs something and even the strongest case has some degree of uncertainty. Moreover, while it sometimes may be relatively easy for a plaintiff to obtain a judgment, collecting it is often difficult or even impossible. Since both parties must reach agreement, even seemingly obvious settlements may prove to be unattainable. But it is always worth trying to settle a case, even when negotiations are difficult.
Before a settlement offer can be made, the lawyer and clients must agree on a strategy. This can be just as difficult as negotiating with the other side. The lawyer usually has the advantage of knowledge gained through experience. But the clients's money and other rights are at stake and it may be very difficult to reach agreement on what would be an acceptable outcome, especially when there is disagreement among the clients.
Of course, the offering party must agree among themselves on both an opening gambit and an acceptable outcome. Settlement negotiations are viewed by most parties as a dance in which the ultimate outcome is reached by degrees. In such a situation, accepting the initial offer can be viewed as a defeat by the accepting party. This mandates anticipation of some sort of a counter proposal. This virtually requires that both sides think more than one move ahead, as in chess.
Settlement is an opportunity. It is the opportunity to reach a resolution that is better than the outcome that may result from the judge or arbitrators making the final decision. When possible, the desired outcome should be framed as a gain, not a loss. Attention should be paid to side issues, especially when a win in certain arenas can be had at little or no cost.
It is never too early to think settlement, even when the ideal time to settle has not yet arrived. But the time for the best settlement will soon pass. While it is rarely too late to reach some kind of settlement, doors will eventually close.
CLT
Posted by Cliff Tuttle| December 28, 2015 | © 2016
No. 1,240
Summary:  The Department of Court Records now requires approval by a supervisor before issuing a certificate to terminate supersedeas in a Landlord-Tenant Case.  It also requires the Landlord to pay the cashier before the certificate is released.
As every landlord knows, when a tenant appeals the award of possession to arbitration from the magisterial district judge (MDJ), the tenant must pay money into escrow.  If the tenant obtains an order of court authorizing him/her to proceed in forma paupers (IFP), the tenant pays no filing fees and must pay the MDJ's award into escrow with the DCR (Prothonotary outside Allegheny County) up to a maximum of two month's rent.  The MDJ makes a finding of the amount of the monthly rent for this purpose. [Reference: Rule 1008.]
The IPF tenant, however, is only required to pay 1/3 of one month's rent at time of filing and the remaining 2/3 within 20 days.  Thereafter, all tenants are required to pay a full month's rent each month on the date of the month of the original filing.
So long as the tenant continues to make escrow payments to the DCR, during the pendency of the case, the writ of supersedeas remains in force, preventing the landlord from obtaining possession of the leased premises.
However, if an escrow payment is not made on time, the DCR can terminate the writ of supersedeas.  But before this can happen, the landlord must serve a notice upon the tenant stating that if the escrow payment is not made within 10 days following the notice, the writ of supersedeas may be terminated.
The form of the ten-day notice can be obtained from the DCR, as can the form of the praecipe to terminate supersedeas for failure to make payment.  If you are performing this procedure for the first time, it is strongly recommended that you obtain and scrupulously follow the procedures set forth by the DCR.
The DCR requires a postal certificate of mailing (PS Form 3817), as well as a copy of the ten-day notice, be attached to the praecipe.  When you hand it to the floor person, expect that every detail — including counting the days elapsed — will be carefully checked.  For example, if the payment is due on the 4th of the month, the notice cannot be mailed any earlier than the 5th.  The praecipe cannot be presented until ten days have elapsed — not on the tenth day, but the eleventh day.  In the case of mailing on the 5th, that would be the 16th.  Of course, as with all court filings, if the tenth day falls on a weekend or day when the DCR is closed, the tenant has the next working day (in the case of a weekend, Monday, to make the payment.  Thus, if the 10th day falls on a weekend, the Praecipe cannot be presented until Tuesday.
Don't be alarmed or offended if the floor person abruptly takes your praecipe to the back.  A supervisor now checks all such filings.  And don't let it bother you that you are required to pay the cashier and return with a receipt before the floor person will relinquish the certificate.  This is now standard procedure.  According to my sources, certain persons failed to pay, spoiling it for the rest of us.
CLT
Afterthought:  Allow a minimum of 30 minutes to complete this procedure.  Long lines can stretch it out to an hour.  Floor people and cashiers go to lunch without being replaced on the line.  Thus, at lunch time in particular, the wait may be longer.  The best bet may be 8:30, but even that is not guaranteed.
Posted by Cliff Tuttle| December 28, 2015 | © 2016
No. 1,239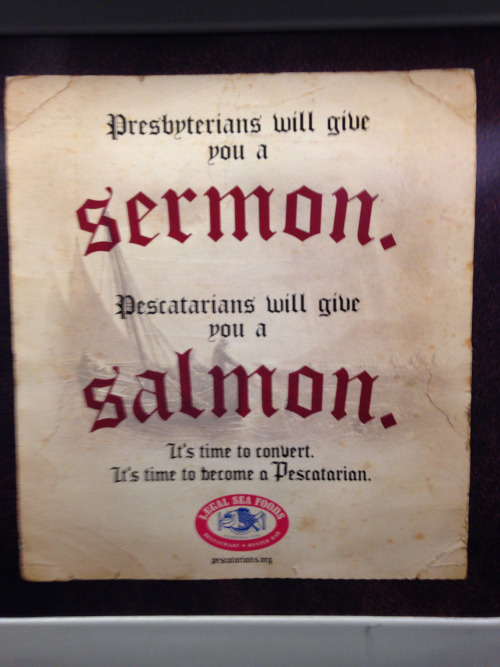 Posted by Cliff Tuttle| December 20, 2015 | © 2016
No. 1,238
The City of Pittsburgh has recently followed the lead of Philadelphia and State College, PA in adopting an ordinance that prohibits discrimination on the basis of source of income.  In particular, the ordinance is intended to prohibit discrimination against participants in the Housing Choice Voucher Program, commonly known as Section 8.  At least until now, it has been common for housing ads to state "No Section 8." While similar ordinances have been enacted in cities around the country, it is reported that enforcement is difficult.
CLT
Posted by Cliff Tuttle| December 8, 2015 | © 2016
No. 1,237
Summary: You've learned much more than you might think in the last ten years.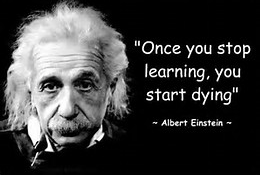 To celebrate its 10th anniversary, Bloggingheads.tv asked some of its best known contributors "Have You Learned Anything in the Last Ten Years?"  Good Question.
One of the respondents, a law professor, said she was too old to learn anything. Nonsense!  A lawyer has to learn new things constantly, let alone a law professor.  But we all take for granted what we need to learn just to keep up.
Ten years ago, smart phones were just coming along.  In the last ten years we have learned how to use them, plus our tablets, plus a myriad of apps.
This blog is a reliable record of at least 1,237 things I've learned since July 2008.  So what have you learned in the last ten years and how has it changed your life?
CLT
Afterthought: Blogginheads.tv is not to be confused with loggerheads.com/
Posted by Cliff Tuttle| December 2, 2015 | © 2016
No. 1,236
The ABA Journal reports that the energy law firm of Frost Brown Todd is opening an office in Pittsburgh.
CLT
Posted by Cliff Tuttle| December 2, 2015 | © 2016
No. 1,235
Summary: Everything you ever wanted to know (or didn't) about buying and operating a drone.  
A blog known as The Gadgeteer, written by Julie Streitelmeier, reviews all kinds of technology.  She and her contributors test and use the products and write candid assessments, full of photos and how-to explanations.
In her review of the Chroma Drone with Stabilized CG03 4K Camera, Julie tells you everything you will need to know before investing over $1,100.00 in a very sophisticated toy.
However, be aware that the FAA is expected to require drone operators to obtain licenses and it is a good idea to become fully aware of the restrictions that are or soon will be established.  Don't be surprised if your neighbors feel threatened and may even attempt to shoot you out of the sky.
CLT
keep looking »