Posted by Cliff Tuttle| May 5, 2016 | © 2016
No. 1,259
Summary:  The Courts will soon be required to determine whether the state can require an individual to use public bathrooms that correspond to his/her biological sex when he/she states that this violates a right to choose the restroom that corresponds to the individual's perceived sexual preference.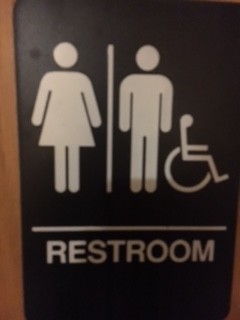 When the State of North Carolina adopted House Bill 2 (HB2) recently, it set the stage for a confrontation in the courts.  It is only a matter of time before challenges are filed, probably in the Federal Courts.
Administrators at the University of North Carolina are weighing how to cope with problems it faces as an academic institution.  These problems include protests by students and faculty and threats of boycott by academic institutions and organizations around the country and the world.
Chancellor Carolyn Holt points out that the statute has no provision for enforcement and she bluntly predicts that there won't be any.  Perhaps not by the University, but it won't be long before someone will test the law.  There are plenty of criminal statutes that could be applied, such as disorderly conduct, public lewdness, defiant trespass, to suggest a few.
However, there is a larger practical problem.  Schools, employers and other providers of public bathrooms must decide what to do when requests are made by members of the public they serve.  One solution announced by UNC is the construction of many more single unit bathrooms.  At other institutions, formerly sex-segregated bathrooms have been converted to multiple unit unisex bathrooms, albeit with locks on the door.  This solution, which is intended to cater to needs of both sides, creates another problem — shortage.
There is an intermediate solution, too.  At one institution I visited recently, there were both sex-segregated and unisex bathrooms at different locations in the building.
CLT
Posted by Cliff Tuttle| April 25, 2016 | © 2016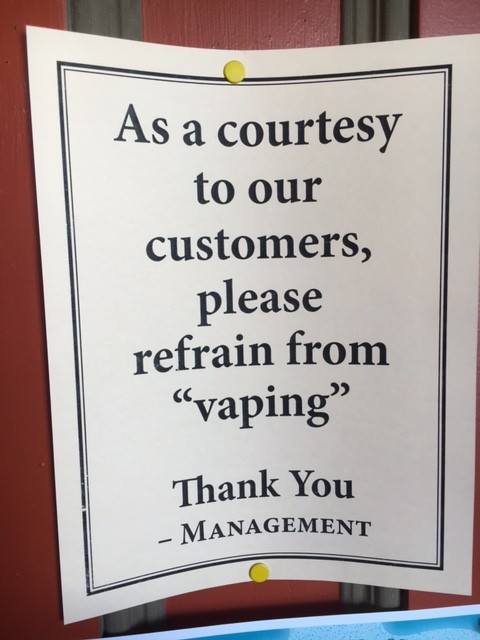 No. 1,258
Posted by Cliff Tuttle| April 14, 2016 | © 2016
No. 1,257
Click the link below to read the full opinion
 IN THE UNITED STATES DISTRICT COURT FOR THE DISTRICT OF NEBRASKA
The plaintiff, Stephen Cavanaugh, is a prisoner in the Nebraska State 
Penitentiary. Cavanaugh says he is a "Pastafarian," 
i.e.
, a believer in the 
divine "Flying Spaghetti Monster" who practices the religion of "FSMism." He 
is suing the defendants, who are all prison officials, because of their refusal to 
accommodate his religious requests. Filing
1
.
 The defendants move to dismiss 
his claims. 
Posted by Cliff Tuttle| April 10, 2016 | © 2016
No. 1,256
 HOME IMPROVEMENT CONSUMER PROTECTION ACT,                                    73 P.S. § 517.1, et seq.
MAUREEN DURST AND SCOTT DURST v. MILROY GENERAL CONTRACTORS, INC . 52 A.3d 357 (2012)
SHAFER ELECTRIC & CONSTRUCTION v. RAYMOND MANTIA AND DONNA MANTIA, 67 A.3d 2013 (2013) 
Summary: Although the Home Improvement Consumer Protection Act (HICPA) requires a home improvement contractor to utilize a written contract that complies with the requirements of the Act, the Superior Court has held that the non-compliant contractor can still collects fees on a quantum merit cause of action.
Under HICPA, any home improvement contract for more than $500.00 must be in writing and comply with the requirements set forth in the Act.These include, inter alia, a description of the work and materials, as well as specifications that cannot be changed except by written change order.  A starting date and completion date should be stated.
There must be an initial estimate of the dollar value of the services to be provided in a time and materials contract, which may not be increased more than 10% without a written change order. There are a number of other requirements.
However, the Superior Court has held in a series of cases (links above) that a contractor who doesn't prepare a written contract can nevertheless collect the fair value of the work performed under the doctrine of quantum meruit.
This is true even if there is a written contract but it doesn't comply with the statute.
It might seem that the effect of such a ruling would be to make the statute a nullity.  Not exactly.  The statute contains criminal provisions, including insurance requirements.  Moreover, it is usually more difficult to prove the fair value of goods and services than to sue under a contract where the price and terms are stated.  The homeowner can call an expert witness who testifies that the fair value of the work is less than the contractor believes and even the less than the cost. And, of course, the defense that the work was unsatisfactory is always available.  It is far better and easier to have a compliant contract.
CLT
Posted by Cliff Tuttle| April 1, 2016 | © 2016
No.  1,255
Posted by Cliff Tuttle| March 12, 2016 | © 2016
No. 1,254
Tomorrow is the day when we all agree (well, maybe its not so voluntary) to start getting up an hour earlier.  So there is a bit of sacrifice involved, but not more than we can handle.
Yet, the arrival of Daylight Savings is also a time for optimism.  Winter is ending.  Better weather is ahead.  Easter is around the corner and Memorial Day will be here before we know it.
So what to do with all that pleasant daylight after dinner?
Take a walk.  Or better yet, take a walk with a family member or a friend.  Talk and walk.
And as long as we are are walking, select a destination.  Like a coffee shop.  Or the library.
CLT
Posted by Cliff Tuttle| March 10, 2016 | © 2016
No. 1,253
FEELING THE BER(n).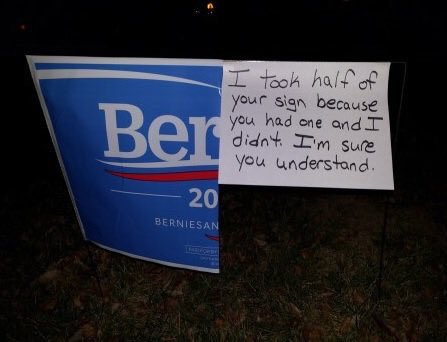 Posted by Cliff Tuttle| March 7, 2016 | © 2016
No. 1,252
COMMONWEALTH v. TALBOT S. SMITH, 2016 Pa. Super. 43.
Summary:  Use of a smart phone app to record a conversation without consent of the other party is a felony.
Talbot Smith was a corporate executive who used the voice memo application on his smart phone to surreptitiously record a meeting with his boss.  The existence of the recording was uncovered during discovery during civil litigation between Smith and the company following his discharge.
Smith was charged with interception of of oral communications under the Wiretapping and Electronic Surveillance Control Act, 18 Pa. C.S. § 5703.
The trial court granted the defendant's petition for writ of habeas corpus and the Commonwealth appealed to the Superior Court.
The Superior Court noted that Section 5703 of the Wiretap Act provides that "a person is guilty of a felony of the third degree if he . . . intentionally intercepts, endeavors to intercept, or procures any other person to intercept or endeavor to intercept any wire, electronic or oral communication." 18 Pa.C.S. § 5703(1) (emphasis supplied).
However, the statute contained an exception for:" Any telephone or telegraph instrument, equipment or facility, or any component thereof, furnished to the subscriber or user by a provider of wire or electronic communication service in the ordinary course of its business, or furnished by such subscriber or user for connection to the facilities of such service and used in the ordinary course of its business, or being used by a communication common carrier in the ordinary course of its business, or by an investigative or law enforcement officer in the ordinary course of his duties. . . ."
The trial court applied the Pa. Supreme Court's decision in Commonwealth v. Spence, 91A3d 44 (2014). In Spence, the Supreme Court had held that the use of a telephone was exempt under the statute, regardless of "the use to which the telephone is being put." There, the police had required a drug dealer to call a suspect with his cell phone and listened to the conversation on the speaker.  No recording of the incriminating communication was made.  The police simply listened.
The Commonwealth argued that in the Smith case, the voice memo app used by the Defendant was not a telephone function, but was more analogous to a pre-smart phone era tape recorder. The Superior Court agreed.
Of course, this holding, which was published on February 19, 2016, is subject to appeal to the Supreme Court.
CLT
Posted by Cliff Tuttle| February 29, 2016 | © 2016
No. 1,251
Summary: The real-life drama unfolding before us is just as exciting as House of Cards.  New episodes of both will be released this week.
Well, the next season of House of Cards will be available to binge watch once more beginning this Friday March 4.  But this year it has competition. The 2016 Presidential Campaign is easily a match for any work of political fiction that there has ever been.
At this moment, Donald Trump, a living character every bit as compelling as the fictional Frank Underwood, leads the polls in most of the States voting on Super Tuesday, March 1.  With a sweep he can lock up the nomination. He has broken all of the rules and somehow, they don't matter. Opponents' attacks do nothing to stop the jugernaut of Teflon Don 2.  But what is lurking in the shadows?
On the other side, Hillary Clinton, a living character as fascinating as Frank Underwood's wife Claire, should be riding the wave.  While she has just won a smashing victory in South Carolina, the polls show that too many people regard her as duplicitous.  Pesky Bernie Sanders, who literally appeared from nowhere, will not be strong enough to deprive her of the nomination.  But the fissures that have been opened may well keep her from attaining the prize. Meanwhile, the FBI continues to investigate her email and she can't shake off questions about Libya or the unchecked rise of Isis. Yet, history has taught us not to underestimate the Clintons.
The Country is mesmerized. We wait breathlessly for each new episode, while the wheel of fortune slowly turns.
CLT
Afterthought:  Don't be so consumed with politics that you miss the conclusion of Downton Abby next Sunday Night.
Posted by Cliff Tuttle| February 27, 2016 | © 2016
No. 1,250
Pittsburgh is tied for third highest cap rate for single family residences as investments among US cities. Cap rate is the ratio between net annual income and fair market value.
Read about it in DS News, an on-line publication directed to lenders, loan servicer and investors.
CLT
keep looking »