Posted by Cliff Tuttle| July 29, 2014 | © 2014
No. 1,088
When somebody hands you a business card, notice whether there is a cell phone number listed.
Ten years ago, few of us gave our cell phone number to strangers.  Even after we stopped paying for incoming calls, we were careful about who could call us day or night, wherever we might be.
Not anymore.  Its too much trouble to check answering machines, especially from remote locations.  Its too easy to miss an important call if you don't. And its also pretty easy to return calls from your cell phone — no writing down numbers, just a touch on the screen. Looking up numbers in your directory, ditto.
And now, for many of us, the cell phone is THE phone.
And how about dictating emails and text messages?  Dictation is lightning quick, but be sure to proofread before you send.
CLT
Posted by Cliff Tuttle| July 28, 2014 | © 2014
No. 1,087
The Allegheny County Department of Court Records, Civil Division has announced fee increases effective August 8, 2014. And not to be outdone, the Probate fees are to be increased by the Wills Division on August 8 as well. You might remember we reported on increases in fees as of August 8 at the Department of Real Estate Last week.  Sounds like a trend.
There are probably more, if we looked a little harder. Truth is, increasing users fees is just about the easiest was to increase County revenues there is.  Nobody protests, nobody goes on radio talk shows to complain — not like  when the drink tax as adopted or when assessments were increased.
Truth is, everybody thinks that somebody else is paying.  Or if we do pay, it is only a one-time event. Perfect for a revenue hungry government. Its not what you appropriate, its how you do it.
In 1974, it cost $15.00 to file a law suit. As of August 8, 2014 it costs $118.00.  Do other things cosy eight times as much as they did 40 years ago?
Gas at the pump cost 55 cents per gallon, even after OPEC cut the supply. Today it costs about $3.78.Thats around 7 times.
Well, I guess filing lawsuits is a bargain compared driving. No wonder nobody is complaining. CLT
Posted by Cliff Tuttle| July 27, 2014 | © 2014
No. 1,086
Recently I answered the following question on AVVO.
"i was having a joint lease with four of my roommate. after i move out yesterday, my roommate told me that i have to take responsibility for almost the whole house damages which most of it were not belongs to me. she told me that if i do not pay for it, she will take me to the court, i was confused that because it is a joint lease and every damage should be divided by four, is there by any chance she can take me to the court? and am i guilty to pay only 1/4 of the damages?"
My answer:
" Sorry to break the bad news. You are liable for the whole amount. So is she and the others. The landlord doesn't have to sue you all, she can sue any one of you. 
More bad news, under the Magisterial District Judge Rules of Court, you cannot join them in the case if you are sued. You have to sue them separately for contribution after you have lost (Philadelphia may have additional Rules, check with a local lawyer). 
In addition, if you take on new roommates, and you are all sued someday in the future, they may try to defend on the grounds that the damage was done before the arrived. Then there is the problem of collecting. 
These really good reason not to sign a joint lease. Don't do it next time. 
CLT
Posted by Cliff Tuttle| July 25, 2014 | © 2014
No. 1,085
Janet S. Milliken v. Kathleen Jacono et. al. , Pennsylvania Supreme Court, No. 48 MAP 2013( July 21, 2014)
The Supreme Court stated the issue and holding thusly:
"We are asked to consider whether the occurrence of a murder/suicide inside a house constitutes a material defect of the property, such that appellees' failure to disclose the same to the buyer of the house constituted fraud, negligent misrepresentation, or a violation of the Unfair Trade Practices and Consumer Protection Law's (UTPCPL).We hold a murder/suicide does not constitute an actionable material defect."
Physical defects are facts regarding the structure itself that can be readily identified.  It is too difficult to weigh the impact of events that may have occurred in the property on the market value.
"Regardless of the potential impact a psychological stigma may have on the value of property, we are not ready to accept that such constitutes a material defect. The implications of holding that non-disclosure of psychological stigma can form the basis of a common law claim for fraud or negligent misrepresentation, or a violation of the UTPCPL's catch-all, even under the objective standard posited by appellant, are palpable, and the varieties of traumatizing events that could occur on a property are endless. Efforts to define those that would warrant mandatory disclosure would be a Sisyphean task. One cannot quantify the psychological impact of different genres of murder, or suicide — does a bloodless death by poisoning or overdose create a less significant "defect" than a bloody one from a stabbing or shooting? How would one treat other violent crimes such as rape, assault, home invasion, or child abuse? What if the killings were elsewhere, but the sadistic serial killer lived there? What if satanic rituals were performed in the house?"
"It is safe to assume all of the above are events a majority of the population would find disturbing, and a certain percentage of the population may not want to live in a house where any such event has occurred. However, this does not make the events defects in the structure itself. The occurrence of a tragic event inside a house does not affect the quality of the real estate, which is what seller disclosure duties are intended to address. We are not prepared to set a standard under which the visceral impact an event has on the populace serves to gauge whether its occurrence constitutes a material defect in property. Such a standard would be impossible to apply with consistency and would place an unmanageable burden on sellers, resulting in disclosures of tangential issues that threaten to bury the pertinent information that disclosures are intended to convey."
CLT
Posted by Cliff Tuttle| July 24, 2014 | © 2014
No. 1,084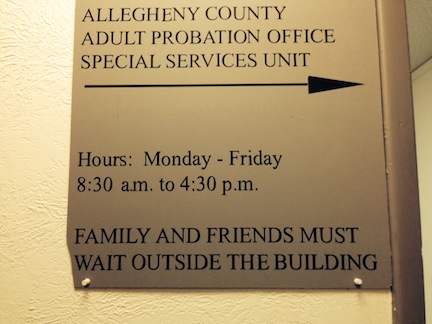 Posted by Cliff Tuttle| July 22, 2014 | © 2014
No. 1,083
Yes, they raised the flat fee for recording from $150.00 to $162.00.  It begins August 8.
What else is there to say?
CLT
Posted by Cliff Tuttle| July 21, 2014 | © 2014
No. 1,082
 Servant's Oasis v. Zoning Hearing Board of South Annville Township, No. 1321 C.D. 2013.  Decided June 18,2014.
In a zoning hearing there is a heavy burden of proof imposed by Municipal Planning Code upon a party seeking a variance. However, the burden of proof for a special exception is much less.  Moreover, once the burden is met, the burden of proof is shifted to the municipality.
"A special exception use is a permitted use to which an applicant is entitled if it meets the objective standards in the zoning ordinance. Union Township v. Ethan Michael, Inc., 979 A.2d 431, 437 (Pa. Cmwlth. 2009). The applicant bears the burden of production and persuasion to prove that the proposed use meets the special exception requirements. Greaton Properties, Inc. v. Lower Merion Township, 796 A.2d 1038, 1045 (Pa. Cmwlth. 2002). Once the applicant's burden is satisfied, a presumption arises that the use is consistent with the health, safety and welfare of the community. Id. at 1045-46. The burden then shifts to the objectors to prove that the proposed use will have a generally detrimental effect on the public health, safety and welfare. Id. at 1046."
The applicant, Servant's Oasis, proposed to expand an existing retreat center, which required an upgrade of the on-site sewage treatment.  The Zoning Hearing Board denied the application and the Common Pleas Court affirmed, on grounds that the applicant's witnesses had not proven at the hearing that the proposed system was technically feasible. There were at least two options available to develop the treatment plant. Each would require the applicant to fulfill certain requirements, including acquiring "nutrient credits" from a third party. The Commonwealth Court Stated:
"We conclude that the Zoning Board held Servants Oasis to a standard of proof higher than that prescribed by law. This Court's decision in In re: Appeal of Drumore Crossings, L.P., 984 A.2d 589 (Pa. Cmwlth. 2009), is instructive. In Drumore Crossings, the applicant sought to construct a shopping center. The hearing officer appointed by the township's board of supervisors held that the applicant did not prove that it would build an approved method of sewage disposal. The evidence showed that DEP was not currently issuing permits for the applicant's proposed sewage disposal method. This Court reversed, holding that an applicant for a special exception is not required to prove that it will be able to obtain the requisite DEP permit during the early stages of the zoning process. Indeed, this is impossible because an applicant must secure zoning approval before DEP will even establish the effluent discharge limits and review the proposed system. We held that a zoningboard's authority is limited to ensuring that the proposed system is an accepted method for waste management by DEP. See also Stewart v. Zoning Hearing Board of Radnor Township, 531 A.2d 1180, 1182-83 (Pa. Cmwlth. 1987) (holding thatzoning board lacked jurisdiction pursuant to the Pennsylvania Sewage Facilities Act[9] to approve or disapprove a proposed sewage system as appropriate)."
"In summary, Servants Oasis has satisfied the objective requirement in the ZoningOrdinance by identifying a method of sewage disposal. It has proved that the existing system can serve 40 to 50 visitors. Likewise, it has sufficiently identified alternative methods of sewage disposal for the fully built-out retreat: multiple on-lot facilities or a single packaged wastewater treatment plant. The Zoning Board erred in withholding its approval based upon concerns that neither system would be permitted. This should have been addressed by the imposition of reasonable conditions."
The Commonwealth Court also held that it was error to deny the special use on grounds that an adequate evacuation plan had not been proposed.  However, because the provisions for emergency evacuation planning in the ordinance were not very detailed, the plan submitted addressed the requirements of the ordinance, as far as it went. Finally, the Commonwealth Court held that, Appellant having fulfilled its burden of proof that the special conditions were fulfilled, the burden of proof shifted to the Respondents to provide evidence that the health, safety and general welfare of the community would be harmed.  This evidence consisted primarily of projections of increased vehicle traffic. This, said the Commonwealth Court, was not enough.
"To satisfy this burden, the objectors "must show a high probability that the use will generate adverse impacts not normally generated by this type of use and that these impacts will pose a substantial threat to the health and safety of the community." Id. at 1046 (emphasis added). Testimony based on specific past experiences can satisfy this burden, but bald assertions, personal opinions and speculation will not. Visionquest National, Ltd. v. Board of Supervisors of Honey Brook Township, Chester County,569 A.2d 915, 917-18 (Pa. 1990)."
The Commonwealth Court concluded that the evidence offered by Respondent's witnesses did not meet the burden of proof.  While other concerns were raised, such as noise and increased fire risk, no evidence was offered to support these contentions. CLT
Posted by Cliff Tuttle| July 21, 2014 | © 2014
No. 1,081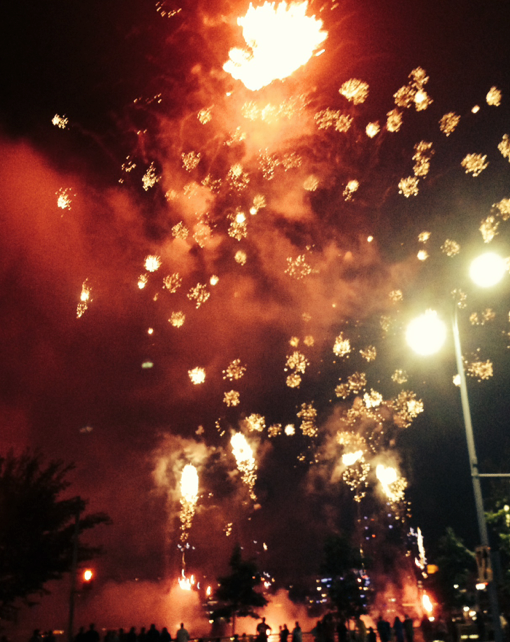 Posted by Cliff Tuttle| July 17, 2014 | © 2014
No. 1,080
Posted by Cliff Tuttle| July 17, 2014 | © 2014
No.1,079
A:  Of course, a sports team. Forbes, the magazine that has made it a mission to rank billionaires, recently published the 50 most valuable Sports Teams in 2014. According to Forbes, the most valuable is Real Madrid, a soccer club with a value of $3.44 billion.  The owners are the club members — like a law firm.  According to Forbes, Real Madrid generates more revenue than any sports team in the world.
You are probably thinking, Real Madrid is the largest because it has Spain all to itself, right?  Not exactly.  Barcelona is #2 at $3.2 billion.
No. 3 is Manchester United at $2.81 billion.
You have to get to No. 4 before you find something American and not soccer.  The New York Yankees weigh in at $2.5 billion.
The Pittsburgh Steelers are No. 27 at $1.18 billion. Or so says Forbes.
By now, you may be starting to wonder how reliable these numbers might be.  You don't have to be a skeptic to conclude "not very."  After all, the LA Clippers were valued at a little more than $500,000 in January after talking to knowledgeable bankers, Forbes admits.  Forced onto the market in a fire sale, the team drew a $2 billion price.  Four times the Forbes estimate. And there were at least two other offers above $1 billion.
Truth is, estimating the market value of a sports team is like estimating the market value of Mona Lisa. Some franchises are one of a kind. Others may be the only one for sale. If sports teams, especially big name franchises, were bought and sold more often, the price would fall.  If they were all on the market together, the price would plunge further.
The Forbes values are based upon earnings from TV contracts, deals with Nike and the like.  That's fine, but your garden variety billionaire is looking for something else.
And no, the Pittsburgh Penguins and the Pittsburgh Pirates are not on the list. Neither are the Cleveland Cavaliers.  But the Cleveland Browns are.  Go figure. CLT
keep looking »