Posted By Cliff Tuttle | June 9, 2018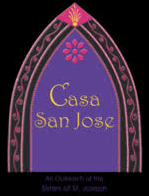 No. 1,500
In celebration of reaching Post No. 1,500, Pittsburgh Legal Back Talk has published an interview with Jarrod West of Casa San Jose about the lawyers' volunteer program organized by Casa San Jose to assist persons arrested by the U.S. Immigration and Customs Enforcement — ICE  — in gaining due process.
Casa San Jose is a community resource center that advocates for and empowers Latinos by promoting integration and self-sufficiency. The Sisters of St. Joseph of Baden opened Casa San José (House of St. Joseph) in 2013. It serves as a base of support for English language learners, helping them to access services–especially services for children, youth, and families–in order to better acclimate to their new home in the Pittsburgh area and to know the experience of welcome here. Casa has a staff of six, with over 65 active volunteers (I am one of those volunteers).
The Casa San Jose Community Center is located at 2116 Broadway Avenue in Beechview.  Telephone: 412-343-3111.
This Center was opened to support the ongoing and important work of Sister Janice Vanderneck, who has worked with the Latino community in the Pittsburgh region for many years. She has devoted herself to helping Latinos navigate the health system, social services, and the legal system to survive and to thrive in this community. More than 1,000 Latinos have benefited from her support over the years. Her vision has been to create a real community center for Latinos and to deliver the services that are needed as the growing Pittsburgh economy attracts more and more Latinos to southwestern Pennsylvania. Her countless hours of support and commitment over many years has culminated with the founding of Casa San José as the trustworthy, go-to source of support to help underserved Latino immigrants access the assistance and services they need.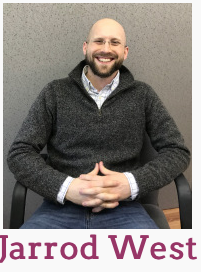 Among its many activities, Casa San Jose has organized a group of volunteer attorneys called the Rapid Response team.  I asked Jarrod West, a San Jose activity organizer who schedules the Rapid Resource team to explain what it is all about.
Q: You have a volunteer program for lawyers to assist individuals who are arrested by ICE agents.  What do they do and why is this needed?
In about March 2017, Casa started a Rapid Response team to respond to increased ICE raids in the Pittsburgh Latino community. ICE detentions have increased in frequency, seem to be based on racial profiling, and frequently violate ICE's own policies and procedures. Often, when someone is detained by ICE, family members have extreme difficulty finding out their status or whereabouts. To that end, the Rapid Response team tries to obtain information on behalf of families. Further, although not thoroughly studied, anecdotal evidence suggests that showing ICE that the community is watching their actions may provide a check on reckless, terror-inducing actions in the community.
Q:  Why do you need volunteer attorneys to do this?
The attorneys are crucial because ICE will only release this information to an attorney representing the prisoner.
Q: What is the Procedure that the volunteer attorneys follow?
When a person is taken by ICE, Casa is notified by friends, love ones, etc. A Casa staff member/volunteer and a volunteer attorney go to the ICE office in the South Side. Among other steps, the volunteer attorney:
–fills out a G-28 (notice of appearance);
–informs ICE staff that the attorney represents the detainee;
–requests the reason for detention; the "A" (alien) Number; the place where the detainee is to be transferred; whether bond will be set and the bond amount.
— After this information is obtained, the volunteer lawyer submits a letter withdrawing legal representation to ICE so an immigration attorney can enter an appearance if desired.
Q: How often are the attorneys able to arrange bond?
In the past, a Rapid Response team would have been able to get folks out on bond from the South Side office of ICE. Since the new administration, they don't…although ICE on the South Side still has the authority to do it. I have not however had a very compelling case to argue down there. Not that they aren't qualified for bond: almost all are wrongfully arrested; almost if not all were arrests made without a valid warrant.
Q:  If you cannot usually get bond, what is the benefit of the Rapid Response?
1. It confirms that the person that is "missing" is in custody.
2. We still ask for a bond, even though they won't let them bond out from the South Side location. They don't stay in the South Side. They will be transferred to intermediate jails before getting to their destination at the York County Prison where then pay an immigration attorney anywhere from $1,000 to $2,000 to represent them and file a petition for a a bond hearing. If they get a bond, it is usually between a $5,000 to $20,000 cash bond.
3. We get the person's "A" number which is what is needed to track the prisoner during the several months they are detained and transported from jail to jail.
Q:  What else is Casa San Jose doing to protect members of the Hispanic community from being deprived of due process by ICE and the loss of other civil rights?
We recently launched our Community Resistance Zones, a campaign aimed at protecting our loved ones by creating safe zones in our city where every person, block by block, is both trained on their rights and on how to support any neighbor who is subject to racial profiling, police or ICE raids, hate crimes and any other forms of criminalization in this nation. We conducted training sessions earlier this month.
Q: What drew you to Casa San Jose?
A lot of reasons. I've always tried to volunteer in some capacity, whether teaching ESL or planting trees. But the thing that really drew me to CSJ was anger: anger at our ongoing (and seemingly worsening) treatment of people who only want to provide for themselves and their families. I needed to find a more useful way to push back than just being angry every time I read the news or heard about this happening in my community.
Q: What might be some meaningful experiences you have had while working with Casa San Jose?
Translating documents of all sorts has given me an incredible sense for how many ways the Pittsburgh community affects, and is affected by, the Latino community. Coordinating our rapid response attorneys has felt like a substantive way to fight back against ICE injustice. But the most meaningful experience has been interpreting for our immigration legal clinics and working with our Pittsburgh Dreamers…it's only when you hear people's personal stories and struggles that you gain a sense (however limited from my vantage point) for what they're going through.
***********************************************************************************************
Pittsburgh Legal Back Talk is in the process of installing a permanent advertisement for Casa San Jose in the right hand margin of this blog. Every Pittsburgher should be proud that Casa San Jose flourishes in our city. A portion of the above interview was originally printed by Casa San Jose when it named Jarrod as its first Volunteer of the Month this March.