Posted by Cliff Tuttle| August 3, 2018 | © 2018
No. 1,539
He turned down Andrew's number, at least for now, but he seems to be well on his way to winning the hearts of Pittsburgh.
He showed up in town wearing an Antonio Brown football shirt and did some very smooth interviews for the local media in which he convincingly expressed optimism about being here. He even revived "Gold and Yellow" as his walk on song. People in this town have suddenly turned optimistic about the Pirates. Amazing!
This time last week nobody would have predicted any of this.
Posted by Cliff Tuttle| August 3, 2018 | © 2018
No. 1,538
Here's a simple idea I just now read in one of my favorite blogs, Early to Rise, which I often check at about 6 AM.
Every evening, give yourself a pass-fail grade on your top three tasks of the day.  Of course, you select the list on the night before or early in the morning.
Passing even one is a decent day.  Passing two is a good day.  And passing three is a stellar day.
And of course, you may be entitled to extra credit for success with something that wasn't on the list, but should have been.
Many tasks are too big to complete in a single day. It is not practical to finish some (even though you thought you could) because there are other things to do.  Just making progress can be a pass. Most jobs can be broken into parts, with one completed that day for a pass.
Of course, this report card is just for you. Don't cheat. Tomorrow is another day.
CLT
Posted by Cliff Tuttle| August 2, 2018 | © 2018
No. 1,537
Posted by Cliff Tuttle| August 1, 2018 | © 2018
No. 1,536
DS News posted about a study of home flipping in the United States performed by Wallet Hub. While Pittsburgh is not the most active city in this category, it is reported to yield investors the highest return on their investment.
The Wallet Hub report doesn't analyze the numbers, but non-scientific observation indicates that the rehabbing activity is concentrated in rapidly emerging neighborhoods such as South Side and Lawrenceville or higher-end established communities such as Shadyside, Squirrel Hill and the suburbs.  If you live in such a place, you may be receiving post cards from people offering to buy your house for cash.
Flippers are often maligned by the public as predatory.  Some undoubtedly are, but they also create numerous benefits to the community.  They are extending the life of existing housing.  Many of the properties they rehab would eventually be torn down.  They put structurally sound older houses back on the market with new kitchens and bathrooms of the kind that today's buyers want.  They add amenities like air conditioning that older Pittsburgh houses typically don't have.
Instead of complaining, we should be happy that somebody is revitalizing older communities at their own risk and without subsidies.
Here's the DS News post with a link to the Wallet Hub report.
CLT
Posted by Cliff Tuttle| July 31, 2018 | © 2018
No. 1,535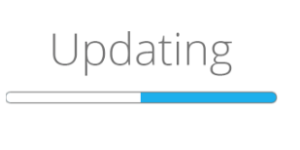 Although the look has not changed much lately, this blog has been undergoing updates that should make it load faster and be less susceptible to machinations by those gremlins who have nothing better to do than cause mayhem.  The contact form has been updated.  It is a private communication, but if you want to make a comment, use the new green button and I'll post it after the usual monitoring.
CLT
Posted by Cliff Tuttle| July 22, 2018 | © 2018
No. 1,534
JACK SEZ:  I never take my mobile phone to church.  If God calls me, it won't be by phone.
Posted by Cliff Tuttle| July 22, 2018 | © 2018
No. 1,353
JACK SEZ: The sun has risen every morning for our entire life and we think nothing of it.
Posted by Cliff Tuttle| July 21, 2018 | © 2018
No. 1,532
We don't know much about the future, except that it begins today.
The Pittsburgh Pirates made it back to .500 late last night.  It took a 7 game winning streak to do it. Only ten games back they were at rock bottom. But today they are playing as well, maybe better, than when they were briefly in first place.  And Sean Rodriquez, who has been on the disabled list and undergoing rehab for a while, rejoined the team last night and contributed to the 12-1 victory with a three run homer.
During his time in rehab, S-Rod did a comprehensive self-analysis of the problems with his batting swing and worked with the Pirate's hitting coach to fix them.  Before going on the disabled list he had an abysmal average.  But now a new beginning, a second season, has begun for both team and player.  At least we hope so.  We don't know much about the future, except that it begins today.  But if we have a plan and a reason for optimism, the Pirates, S-Rod and you and I can start again today and make something better.
It doesn't matter that many, maybe most, fans think that the team will fade back into oblivion at the next opportunity.  Those guys are just passive (and noisy) observers.  It is the doers who make things happen. As John Sibelius, the great Finnish composer  said: there aren't any statues of critics.
Make a deal with yourself.  A one-week plan of action.You can do anything for a week no sweat, right?  So go full-blast under your plan for one week. Push as hard  as you can and don't give yourself any excuses to slack off.  After the week is over, do an evaluation.  If you like what you see, even if you haven't yet succeeded, do it again for another week.
If anybody tries to discourage you, turn it into motivation. Make the critics eat their words.
CLT
Posted by Cliff Tuttle| July 18, 2018 | © 2018
No. 1,531
IN RE: FORTIETH STATEWIDE INVESTIGATIVE GRAND JURY
The Pennsylvania Constitution contains a provision guaranteeing the right to reputation. It has been applied in a number of cases.  The PA Supreme Court is about to shed additional light on this little known state constitutional right.
In January 2016, a Statewide Grand Jury was convened by Order of the Pennsylvania Supreme Court to investigate alleged child abuse by priests and others in six Catholic Dioceses in Pennsylvania, including the Diocese of Pittsburgh. The Presiding Judge of the Grand Jury Investigation, Cambria County Common Pleas Judge Krumenacher, had announced his intention to release the report of the Grand Jury to the public without redaction of names of individuals, some or all of whom are not to be indicted.  This action has been challenged by attorneys for a number of persons named in the report.  The appeal is being heard by the Supreme Court, which announced a briefing schedule.
Various media, including the Pittsburgh Post-Gazette, have sought to force publication of the Report of the Grand Jury through the Right to Know statute, Act 3 of 2008.
While many of the names of many of the priests and other individuals involved have been made public through other proceedings, others have never been formally accused or publicly identified.
This right is set forth in Article I, Sections 1 and 11 of the Pennsylvania Constitution.  Article I, Section 1 states:
"All men are born equally free and independent, and have certain inherent and indefeasible rights, among which are those of enjoying and defending life and liberty, of acquiring, possessing and protecting property and reputation, and of pursuing their own happiness."
Article I, Section 11 address the remedy for violation of the right to reputation:
"All courts shall be open; and every man for an injury done him in his lands, goods, person or reputation shall have remedy by due course of law, and right and justice administered without sale, denial or delay. Suits may be brought against the Commonwealth in such manner, in such courts."
 Petitioners will argue that their Constitutional right to reputation will be violated by release of the grand jury report under the Right to Know law. Judge Krumenacker stated that he is proposing to release the report to protect the rights of children and he has no authority to redact names of persons who are not to be indicted, or any names.
While the particular issues in this case are matters of first impression, there are cases that construe the right to reputation.  In the next few weeks, we will explore some of them under a new category:  Right to Reputation.
CLT
Posted by Cliff Tuttle| July 14, 2018 | © 2018
No. 1,530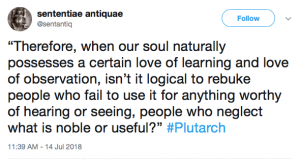 « go back
—
keep looking »