Posted by Cliff Tuttle| November 8, 2018 | © 2018
No. 1,586
The newspaper says that Pittsburgh is not likely to be selected by Amazon for the fabled HQ2.  Things looked promising when we were selected as one of 20 semi-finalists.  But the initial visit by the selection committee was a long time ago and there have been no follow-ups.  Meanwhile, chatter in the New York Times and other publications points to one or two places in the vicinity of Washington DC and New York.
Amazon will make that decision and we cannot do much more than say thanks for the opportunity. But that should not be the end of the story. There are other things that Pittsburgh can decide to do. After having studied numerous site locations to prepare the proposal for Amazon, we may be able to develop ideas for something just as good  (or better) that another enterprise could build.  After all, we went to a considerable amount of trouble to pitch potential properties to Amazon, developing subsidies and other incentives, including additional infrastructure.
You and I are constantly facing these kinds of opportunities and don't even realize it.  Maybe you applied for a job, but were not selected. Then you don't bother to ask yourself what to do next. You did a lot of research to prepare for an interview and you know about the industry. Should you employ this information by continuing to look for similar jobs? Or maybe something else you hadn't considered before looks interesting.
Too often, you wanted something and didn't get it.  And so, you just quit.
Too bad.  You may have almost reached your objective.  Or you may have been on the verge of discovering something better.
On the other hand, lets say you are completing a project that caused you to be unhappy most of the time.  What was it that made you miserable?  Should you turn down the next project of that type?
CLT
Posted by Cliff Tuttle| November 5, 2018 | © 2018
No. 1,585
WARNING: SOME PEOPLE MIGHT CONSIDER THE FOLLOWING MUSINGS TO BE A SERMON.  YOU ARE FREE TO DISREGARD THE MESSAGE AT ANY TIME AND SWITCH OVER TO TWITTER.
Autodidactism: self-education, self-teaching.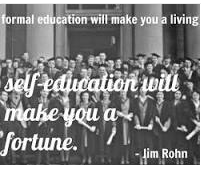 I just read another post on how to stop wasting your life browsing on the internet. It contained a lot of good ideas, like exercise, getting to know your family. Your mother probably suggested all of them by the time you were ten. Nothing new there.
Of course, wasting time didn't start with the internet.  Before then we did (and still do) waste time watching television, listening to music and engaging to excess in other forms of entertainment. Even talking on the telephone can be a drug, making the smart phone a triple threat.
The problem is that these media are all addictive and we are weak. Willpower goes only so far. But there is an alternative to just giving in to Facebook.
You aren't going to be able to completely renounce grazing on the internet. Nor should you. There's a lot worth reading, but you have to look for it.  So, make your weakness a strength.  What do you call a positive addiction? You call it motivation.
The internet has become the world's library. It contains everything you always wanted to know. And what have you always wanted to know?  It may take a while to come up with an answer.
Back in the old days, when formal education was scare and books were relatively rare and expensive, it was still possible, with great self-discipline, to give yourself a first-class education.  Alexander Hamilton taught himself to be an expert in the banking system by reading borrowed books. Lincoln made himself an expert on the legal issues surrounding slavery in the library.  Ray Bradbury developed his own higher education during the Depression by spending four years in the public library, studying literature and training to become a writer.
They did it the hard way.  We, on the other hand, have the world's library in our pocket.  But the similarity is that, like these great autodidacts, we can train ourselves to be experts.  How long does that take?  Well, how many hours do you spend with social media?  Could it be three, four even five hours?  How much could you learn in that time period.  A lot.  Could you become an expert?  That depends on what you are studying and how diligent you are.
If you are prepared to get serious about such a project, keep a nightly journal of what you learn. I'll bet you will be amazed.
CLT
Posted by Cliff Tuttle| November 3, 2018 | © 2018
No. 1,585

He died, hated by everyone and especially by the wife whom he made President.
Of course, there is an equally creepy drama behind the drama, as Kevin Spacey is gone from the screen in disgrace.  The first episode is dark and difficult to watch.  She quarrels with her advisers, none of whom seem to respect her authority.  They urge her not to attend an event at a military base due to a rumor that an assassination attempt is in the works.  When it happens, unsuccessfully, she comes to the conclusion that Frank was murdered and she is next.  And so, Season 6 will again be dominated by the story of the character who apparently cannot die, even when he does.
We know that he is still around when, in the final scene of the first installment, she discovers his ring on the bed and puts it on the middle finger, which she raises ceremonially to her yet to be determined enemy.
In a parallel theme, Claire has her own childhood #me too story fueling her anger (make that rage) and for this there will also be revenge.
CLT
Posted by Cliff Tuttle| November 2, 2018 | © 2018
No. 1,583
I received two inquiries in the contact box today that I would like very much to answer.  But I cannot because neither of you left a phone number or email address.  If you don't wish to do this, call me at 412-561-6303 and if necessary, leave contact information on the voicemail.
CLT
Posted by Cliff Tuttle| November 2, 2018 | © 2018
No. 1,582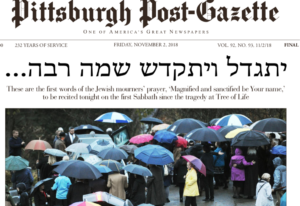 Dozens of publications around the country and overseas took note of the headline in today's Pittsburgh Post-Gazette.
Posted by Cliff Tuttle| October 30, 2018 | © 2018
No. 1,581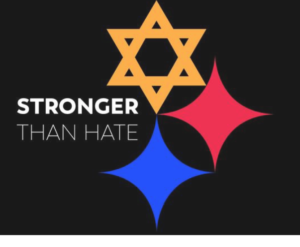 Posted by Cliff Tuttle| October 28, 2018 | © 2018
No. 1,580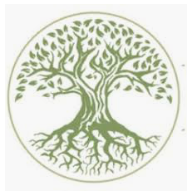 It has happened before.  I has happened too often.  Our enemy has taught us once again how precious is life.
Ironically, all this occurred at a sacred place called "Tree of Life."
CLT
Posted by Cliff Tuttle| October 28, 2018 | © 2018
No. 1,579
Prayer for Blessing One's Enemies
Bless my enemies, O Lord.
Even I bless them and do not curse them.
Enemies have driven me into your embrace more than friends have.
Friends have bound me to earth,
enemies have loosed me from earth
and have demolished all my aspirations in the world.
Enemies have made me a stranger in worldly realms
and an extraneous inhabitant of the world.
Just as a hunted animal finds safer shelter than an unhunted animal does,
so have I, persecuted by enemies,
found the safest sanctuary,
having ensconced myself beneath your tabernacle,
where neither friends nor enemies can slay my soul.
Bless my enemies, O Lord.
Even I bless them and do not curse them.
They, rather than I, have confessed my sins before the world.
They have punished me, whenever I have hesitated to punish myself
They have tormented me, whenever I have tried to flee torments.
They have scolded me, whenever I have flattered myself
They have spat upon me, whenever I have filled myself with arrogance.
Bless my enemies, O Lord.
Even I bless them and do not curse them.
Whenever I have made myself wise, they have called me foolish.
Whenever I have made myself mighty, they have mocked me as though I were a dwarf.
Whenever I have wanted to lead people, they have shoved me into the background.
Whenever I have rushed to enrich myself, they have prevented me with an iron hand.
Whenever I thought that I would sleep peacefully, they have wakened me from sleep.
Whenever I have tried to build a home for a long and tranquil life,
they have demolished it and driven me out.
Truly, enemies have cut me loose from the world
and have stretched out my hands to the hem of your garment.
Bless my enemies, O Lord.
Even I bless them and do not curse them.
Bless them and multiply them; multiply them and make them even more bitterly against me:
so that my fleeing to You may have no return;
so that all hope in men may be scattered like cobwebs;
so that absolute serenity may begin to reign in my soul;
so that my heart may become the grave of my two evil twins: arrogance and anger;
so that I might amass all my treasure in heaven;
ah, so that I may for once be freed from self-deception,
which has entangled me in the dreadful web of illusory life.
Enemies have taught me to know what hardly anyone knows,
that a person has no enemies in the world except himself.
One hates his enemies only when he fails to realize
that they are not enemies, but cruel friends.
It is truly difficult for me to say who has done me more good
and who has done me more evil in the world: friends or enemies.
Therefore bless, O Lord, both my friends and my enemies.
A slave curses enemies, for he does not understand.
But a son blesses them, for he understands.
For a son knows that his enemies cannot touch his life.
Therefore he freely steps among them and prays to God for them.
Bless my enemies, O Lord.
Even I bless them and do not curse them.
Written by St. Nikolai Velimirovic, a Serbian Orthodox bishop who opposed Nazism and was eventually taken to Dachau concentration camp.
Posted by Cliff Tuttle| October 25, 2018 | © 2018
No. 1,578
We all knew that when we bought those Mega-Million tickets that the odds of winning were astronomical.  What we really bought (or at least those of us who are in touch with reality did) was the fun of being part of it all.  People standing in line are interviewed on TV with broad smiles on their faces, talking about things like buying their parents a new home and taking a year-long trip around the world.
Yes, there is a part of us that believes we really can win it all.  Somebody has to win and if I don't buy a ticket, I'll never know if that somebody is me.
This is not a totally irrational thought.  We have all won the lottery of life and have the privilege of living.  And not just that (which would certainly be enough) but we hit the super jackpot of living in America in the 21st Century.  Just look at the faces of the  people marching in the caravan from Costa Rica to get an idea what that really means. Just as we imagined ourselves as the Mega-Millions winner, we have also from time-to-time ruminated on what it would be like to be a refugee, fleeing from oppression, hunger and disease.
So you didn't win the Mega-Million!  You and I have already won the big one.
CLT
Posted by Cliff Tuttle| October 25, 2018 | © 2018
No. 1,577
JOHNSON v. BULLOCK-FREEMAN, 61 A.3d 272 (2012).
If there is a decision rendered by the Magisterial District Judge for overdue rent only, and for no other reason, the notice of of the decision will contain the following notations.
"Grant possession"  NO
"Grant possession if money judgment is not satisfied by time of eviction" YES
There has been a great deal of confusion about what these entries mean.
"Grant possession"  is followed by yes when the reason for the decision in favor of the landlord is more than delinquent rent.  It means that payment of the delinquent rent is not sufficient to reinstate the tenant's right to live in the property.
However, "Grant possession" followed by "no" can have two meanings.  It can mean that the tenant has won the case and can remain in the property.  In that case, the second question would be answered "no."  It can also mean that the tenant can "pay and stay" if the full amount of delinquent rent is paid prior to eviction.
In a pay and stay case, the answer to the second question is YES. Thus, even if the landlord has obtained an order of possession and comes with the constable on the appointed day to lock out the tenant, the tenant can still stop the eviction by paying the full amount of the award.
In the case, Johnson v. Bullock-Freeman,  cited above (click the link above to read the full opinion of the Superior Court), it was held that the tenant is required to pay the exact amount of the magistrate's award in order to retain possession.  The landlord may not refuse payment of that amount because additional rent has accrued since the court's decision. This decision explains the law behind this conclusion in detail.
Of course, if the landlord wants to be certain that the tenant is required to leave, he or she should allege violations of other terms of the lease, assuming they exist. Otherwise, the tenant may be able to pay and stay.
However, if the original lease term has expired and the tenant is month-to-month, pay and stay is not possible because the lease term is over at the end of the month.
If a tenant wishes to pay and stay, he or she must be prepared to refute the allegation that other terms of the lease were violated.
Such a lease violation might include a no-pet rule, a no extra occupant rule, a no smoking rule, damage to the property or a direct violation by the tenant of ny other provision of a written lease.
CLT
keep looking »