Posted by Cliff Tuttle| January 19, 2019 | © 2019
No. 1,604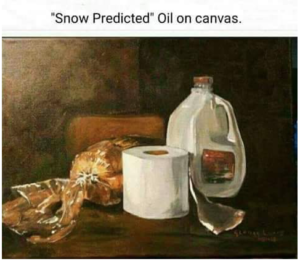 Posted by Cliff Tuttle| January 7, 2019 | © 2019
No. 1,603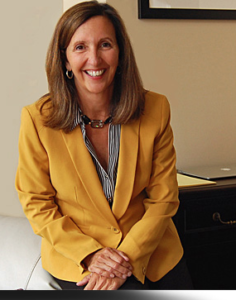 Casa San Jose volunteer attorney Mary Nell Cummings relates the following story how its Rapid Response Team made a huge difference to a family in need.  This account has been edited to protect lawyer-client confidentiality.
"On January 3, a Casa San José community member was picked up by ICE. He has lived in the US for 18 years with absolutely no criminal record or any arrest or complaint.  He has three US-born children. His oldest son has stomach cancer, and the family has been told that there isn't much more that can be done. ICE picked him up as he was going to give a friend a ride to work. ICE was not looking for him, he was literally at the wrong place at the wrong time. 
We were able to get to ICE quickly, and by talking to agents and telling them of this msn's son's condition, not only were we able to keep him from being transferred to Beaver County Jail but ultimately he was released from the South Side office! If he had been transferred to Beaver County Jail, he would be in the system and it would be much more difficult to get him out before a scheduled bond hearing (which we all know takes weeks/months). Time he doesn't have because his son is so ill.
While we kept our client from being transferred, Monica Ruiz  and Sister Janice and their assistant Laura did their magic – gathering documents, evidence, letters from doctors. Monica drove all over Pittsburgh, and ultimately provided convincing evidence of our client's son's condition and the agents agreed to let him go – without even an ankle bracelet. This was nothing short of a miracle. In the past, detainees were able to bond out of the South Side office and while ICE still has the authority to do that, it is not done.  The fact that the Rapid Response Team was there made a world of difference. We were able to advocate for him and reunite him with his family at a critical time."
Of course, such works of mercy are only possible because of the dedicated leadership of Monica Ruiz and Casa San Jose.  It is an honor to play even a small part.
CLT
*************************
Mary Nell Cummings is a lawyer with broad experience in regulatory compliance, advertising and a host of other legal aspects of healthcare products and services. She is an adjunct professor at Pitt Law and the director of its new new accelerated, fully on-line graduate certificate program in Health Care Compliance.  She also finds time to to volunteer pro bono as a lawyer, including with Casa San Jose. Here's the link to her website.  
Posted by Cliff Tuttle| January 6, 2019 | © 2019
No. 1,602
Every Sunday morning I read an email newsletter from Farnam Street by Shane Parrish, which is bubbling with intriguing observations about life, the human mind and things you would usually  never think about.  I recommend it.   You  can find it at newsletter@farnamstreetblog.com
Today Shane has been having a multi-part conversation with Adam Robinson, an investment guru, the latest installment being about how not to be stupid.
Stupidity, as Robinson sees it, has nothing to do with your IQ. It is the the failure to take note of (and act upon) something obvious.  Like leaving something extremely valuable behind in an Uber.  Yo Yo Ma, who is probably a genius, left a cello worth millions in the trunk of one.
While intelligence is very difficult to modify, we can avoid stupidity by being thoughtful.  Take time to be aware of what is going on around you. When you think about needing to take something with you — like important papers, do something about it at the time you think about it.  Pack your briefcase the night before and put it in front of the door. Get gas when you notice that the gage is on empty, not when you are rushing someplace because you are late.
Robinson says to beware of rushing.  Take the time (even when late) to assess the situation. The time you lose is not worth leaving behind an unreplaceable  object that you need.
Robinson says to beware of information overload. That means not practicing multitasking. If you need to do multiple tasks, make yourself a note and then do the most important one first.
All this seems pretty basic, but we all fall victim to our own stupidity.  So be aware of your surroundings. Keep your objectives in mind.  Do what's necessary as soon as you can.  Do one thing at a time. And don't be stupid.
CLT
Posted by Cliff Tuttle| January 4, 2019 | © 2019
TO THE PERSON WHO LEFT ME A MESSAGE IN THE CONTACT BOX:
Please send me a name and telephone number and I will contact you. I cannot reply through the contact box.
CLT
Posted by Cliff Tuttle| January 3, 2019 | © 2019
No. 1,600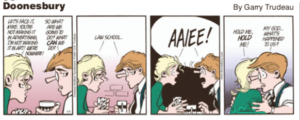 Posted by Cliff Tuttle| January 2, 2019 | © 2019
No. 1,599
The Governor has signed legislation that expedites the foreclosure of vacant and abandoned property, to become effective in 120 days.  The statute, known as HB 653 of 2018, establishes procedures that enable a creditor to request the municipal code officer or the court to certify that a property is vacant and/or abandoned, accelerating the foreclosure process.
Here is a link to the text of the amended statute.  And here is a link to an article on the new legislation appearing in DS News, a newsletter for mortgage services.
More about this later.
CLT
Posted by Cliff Tuttle| January 2, 2019 | © 2019
No. 1,598
If you ask me a question in the contact box, give me your name and  telephone number.  I have received a number of questions this past year that I would have been happy to answer, but there is no way to reply to the questioner.
Your name and phone number will not be posted in the blog or used for any purpose but to answer your question. However, if you request that I reply by posting the answer, I'll consider it.
You can also ask a question directed specifically to me through AVVO.  I will answer those questions through the secure link provided by AVVO or by telephone.
Happy New Year!
CLT
Posted by Cliff Tuttle| December 30, 2018 | © 2019
No. 1,597
MARSHA WETZEL v. GLEN ST. ANDREW LIVING COMMUNITY, LLC et al., 901 F.3d 856 (7th Cir, 2018).
"Within months of her arrival at Glen St. Andrew Living Community ("St. Andrew"), Marsha Wetzel faced a torrent of physical and verbal abuse from other residents because she is openly lesbian. Time and again, she implored St. Andrew's staff to help her. The staff's response was to limit her use of facilities and build a case for her eviction.
Wetzel sued St. Andrew, alleging that it failed to provide her with non‐discriminatory housing and that it retaliated against her because of her complaints, each in violation of the Fair Housing Act (FHA or Act), 42 U.S.C. §§ 3601–3619. St. Andrew insists that the Act affords Wetzel no recourse, because it imposes liability only on those who act with discriminatory animus, an allegation Wetzel had not expressly made of any defendant. The district court agreed and dismissed Wetzel's suit. We read the FHA more broadly. Not only does it create liability when a landlord intentionally discriminates against a tenant based on a protected characteristic; it also creates liability against a landlord that has actual notice of tenant‐on‐tenant harassment based on a protected status, yet chooses not to take any reasonable steps within its control to stop that harassment. We therefore reverse the district court's grant of St. Andrew's motion to dismiss and remand for further proceedings."
This case in the 7th Circuit is one to watch as it heads back to the District Court to build a record.  The actions of the landlord, which operates a facility that appears to be a personal care residence, are not depicted as neutral in the case summary, based upon the complaint.  The court recognized that the facts that emerge at trial may be different.  The question whether the landlord can ignore complaints of discriminatory conduct by other tenants is not answered because the landlord is portrayed as complicit in the violations.
CLT
Posted by Cliff Tuttle| December 27, 2018 | © 2019
No. 1,596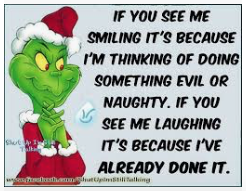 A paralegal in another state, where civil process is served by individuals, revealed that  every year they have a request to serve domestic relations pleadings on Christmas morning for the reason, supposedly, that the other party will be sure to be at home with the children.  But, of course, the real reason is to spoil the holiday.  All the worst to such people on Christmas and to their grinch lawyers if they carry out the plot.
If I were the judge and such behavior came to my attention in a case under my supervision, I would sanction the evil-hearted client and the lawyer to spend part of Christmas Day serving dinner (not subpoenas) at a soup kitchen.
CLT
Posted by Cliff Tuttle| December 17, 2018 | © 2019
No. 1,595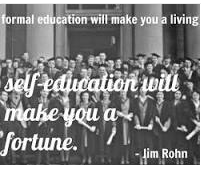 Yesterday and today, while preparing a seminar presentation, I learned several things that are important for me to know as a lawyer.
Accomplishments are not only measured in work done.  Learning something useful is can be a major accomplishment.  This can be accomplished by reading or any other form of communication.  You can even learn things from family and friends, provided you are willing to listen. Patience, asking questions and considering the answers are necessary components.
CLT
keep looking »