Posted by Cliff Tuttle| March 10, 2018 | © 2018
No. 1,440
Although the pond may still be frozen solid, Daylight Savings promises it won't stay that way too long.
We live in the Age of Reason, a time when we no longer believe in superstitious practices.  But we follow plenty of them anyway because they are still part of us. Sometimes we ignore the illogic.  Sometimes we laugh at ourselves.  But we do what we do because it makes us feel better.
And so, when Daylight Savings Time arrives we drive Winter away  by the ritual of turning the clocks forward.  As we move further into the electronic age, we have fewer and fewer clocks that require any effort to reset. But that hardly matters. We still go through the symbolic process of putting an hour into an imaginary savings account, to be withdrawn and spent when the darkness of Winter returns.
Yes, there are always curmudgeons who complain about losing sleep.  And of course there is a simple solution to that — go to bed early, take a nap, take two naps.
Early this morning, the sidewalks were filled with walkers, runners, dog-walkers — all bundled up because it is still rather cold. But the pending onset of Daylight Savings seems to have triggered the primeval  force within the subconscious mind that propels us into celebrating the change of Seasons.
After all, I hear we are descended from species who survived Winter by hibernation.  How much of those instincts are still buried deep inside the ancient regions of the brain?
Enough of that! Its time to awake!
CLT
Posted by Cliff Tuttle| March 10, 2018 | © 2018
No. 1,439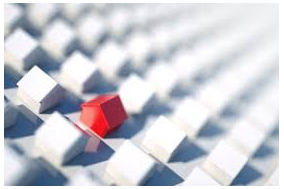 This issue was addressed in Wells Fargo Bank v. Spivak, 104 A.3d, 7 (2014) where there had been a voluntary discontinuance followed by the filing of a new case, without re-sending of the Act 6 Notice.
The Superior Court apparently distinguished the facts in Spivak in a non-precidential decision in J. C. Morgan Chase Bank v. Taggart, 470 EDA (2016).
The Taggart Court affirmed the lower court's decision that the lender did not have to issue a new Act 6/91 notice when the first complaint had been dismissed due to a failure of the Plaintiff to respond to preliminary objections, followed by a re-filing.  As a non-precidential decision by the same Court, Taggert could not overrule Spivak, nor could it establish precedent for the holding that Plaintiff need not give a new Act 6/91 notice after an involuntary dismissal.
The Supreme Court has recently granted allocatur in Taggert on February 22, 2018, to address the following issue:
"Whether a lender/mortgagee whose first complaint in mortgage foreclosure against a borrower/mortgagor was dismissed is required to send a new Notice of Intention to Foreclose pursuant to 41 P.S. § 403(a) (Act 6 Notice) prior to filing a second complaint in mortgage foreclosure."
Case No. 428 EAL
Although Spivak was never reviewed, the Supreme Court is now likely to address the holdings in both Taggert and Spivak, since they are opposite sides of the same coin.
There is an interesting discussion of the two cases in D S News, an on-line newsletter for the mortgage servicing industry.  This included some sage advice from Bradley J.Osborne of Richard Squire & Associates, a firm that represents lenders in mortgage foreclosures state-wide.  Osborne suggests that lenders send the Act 6/91 Notice, thus avoiding potential litigation that could last for years.
Brings to mind one of my favorite sayings, attributed to the Roman Emperor Augustus:  "Make Haste Slowly."
CLT
Posted by Cliff Tuttle| March 10, 2018 | © 2018
No. 1,438
Posted by Cliff Tuttle| March 10, 2018 | © 2018
1,437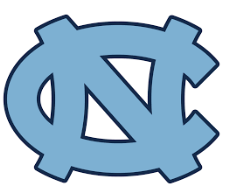 Posted by Cliff Tuttle| March 9, 2018 | © 2018
No. 1,436
I DID NOT — NOT — AUTHORIZE THIS PROMOTED TWEET TO BE INSERTED INTO MY TWITTER ACCOUNT!
Posted by Cliff Tuttle| March 9, 2018 | © 2018
No. 1,435
The New York Times ran an article recently focusing on a custody dispute involving a divorced Upper St. Clair couple with a family law issue that is becoming increasingly common.
Their son played high school football and had experienced concussion-like symptoms, but had eventually been cleared by a doctor to play. His father, the non-custodial parent, filed suit to prevent his son's participation.  The mother says that the boy knows the risks and is able to make his own decision.  As might be anticipated, the boy wants to play and does not wish to have contact with his father.
According to domestic lawyer Joe Cordell, quoted in the Times article, about one-third of the lawyers at Cordell & Cordell, practicing in 40 states,  have encountered disputes regarding concussion risks in scholastic football.  He says that they are particularly prevalent in "football states", which include Pennsylvania.
In the Upper St. Clair case profiled in the Times,the father says that since  the boy had already experienced concussion symptoms, which in the view of the father increases the risk of CTE developing, it is irresponsible for a parent to expose his child to such a risk.  However, the judge has not been willing to sign an order prohibiting the son from playing. At least not yet.
This problem is not going away and it is not too hard to imagine the day when the law will begin siding with the parent who wants to withhold permission for this activity.  Improving helmet technology, changes in the rules, the occurrence of catastrophic injuries, evolving social values and other factors, some yet unforeseen, will contribute to the ultimate outcome.
CLT
Posted by Cliff Tuttle| March 4, 2018 | © 2018
No. 1,434
I just heard a doctor on the radio who contracted Lymes Disease and after being wheelchair bound and in excruciating pain for a year and a half, effected a cure, partly through experimenting with herbal medicines.  He says that we have a Lymes pandemic in semi rural locations in Western Pennsylvania and that we can reduce risk by following certain rules when communing with nature between April and November.
Don't wear shorts;
Wear white shoes, socks, clothes and hat;
Wear long sleeves;
Tuck your pants legs into your socks;
Spray yourself with Deet or some equivalent.
Maybe this is good advice for walking in the woods, but otherwise not very practical.  I've known a couple of people who contracted Lymes Disease, probably in an environment no wilder than their back yard.
If you are concerned about Lymes Disease, it is probably a good idea to give up gardening, lawn cutting and not own any furry pets.
Then, since the flu is raging at the moment, avoid movie theaters, church, public restaurants, meetings, shaking hands or kissing anyone and carry a supply of those alcohol wipes everywhere you go.
Of course, automobile accidents are a common source of serious injury and death.  So it would be a good idea not to drive unnecessarily. Sunny dry days would be best.  Avoid dark nights, heavy rain, snow, rush hours and bad intersections.  When driving, change lanes as little as possible.  Stay out of the left hand lane, too.  Don't eat, use the phone, change the radio station — driving in silence is better yet.  Don't think about anything but what's ahead on the road, your destination and how you intend to get there.  Of course, don't drink alcohol or have a large meal before you leave, or anytime for that matter. And don't forget to always get a good night's sleep.
I could go on.  Every one of the above rules, which we have all acknowledged from time to time, will reduce our risk of disease, injury and early death. The problem is, of course, if we observe all of the practices that will make us safe, we automatically circumscribe a lot of other choices.  So, I guess I'll just have to allow a reasonable risk of Lymes Disease, flu, car accidents and other bad things to occur.  In making those choices, I promise not to engage in "if only" recriminations after bad things happen.
The truth is, bad things are often not foreseeable or preventable.  Once, while walking in back of the Allegheny County Court House on a cold January day, my view was suddenly obstructed, followed by a loud explosion at my feet.  Looking down, my feet were covered by a mound of crushed ice.  A large ice- cycle had fallen off the building, one step in front of me. If I had taken one more step before it happened, I would probably have been dead or seriously injured.
At the far end of the probability curve are so-called "black swan events."  The philosopher David Hume speculated about the possibility that there might be black swans in the world, even though no one he knew had ever seen one. In fact, it was later discovered that black swans existed in Australia.  A black swan was described by writer Nasim Taleb as an event so rare that it is unpredictable. Great historic events, such as the rise of Napoleon,  are often described that way.  In hindsight, people often claim that such an event could have been predicted with enough information. But I doubt it.
Then, in the same genre, there is "butterfly effect".  The term arises from the idea that a butterfly flapping its wings might, through a chain of unpredictable events, cause a monsoon. A well-known example: for the lack of nail . . . the kingdom was lost.  This is to be distinguished from "butterfly events" which involve the release of a large number of butterflies at weddings and the like.
And when its all over, despite all of the precautions we may or may not make, its wonderful to be lucky.
Have a lucky day!
CLT
Posted by Cliff Tuttle| March 3, 2018 | © 2018
No. 1,433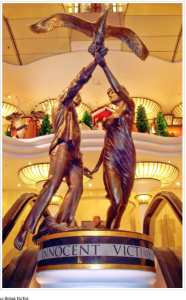 I thought they were extinct, easy prey for rapacious Europeans who colonized much of the World in the 18th and 19th Centuries.  Although some breeds of albatross are in danger, they are disbursed over most of the Southern Hemisphere and parts of the Northern Pacific. It appears, from Wikipedia, that most of what I thought I knew about the albatross was wrong.
After being a tourist attraction at Harrods in London, the statue, provocatively entitled "Innocent Victims", is being taken down.   Princess Diana and Dodi Fayed are either being borne away by the great bird or providing it with a momentary landing place.
The bronze statue is being given to Dodi's father, who commissioned it when he owned Harrods.  The balcony above is decorated for Christmas, with a reindeer peaking out.
Hat tip to Althouse on this one. However, I take issue with her statement that the choice of the albatross is iconographically connected to the Holy Spirit. The Albatross, per Coleridge, is a symbol of luck. The albatross meant good luck in life, but woe to the killer of an albatross.  Perhaps this albatross is about to carry the star-crossed lovers to a better place.
CLT
Posted by Cliff Tuttle| March 1, 2018 | © 2018
No. 1,432
Yes, Guinness really did designate such a lawyer and his name is Lionel Luckhoo. No kidding.
Between 1940 and 1985, Barrister Luckhoo successfully defended 245 homicide cases in a row. A few of them had to be won on appeal. He practiced mostly in his native Guyana and in England.
Think of that.  Winning even a modest number of homicide cases is no small achievement.  Prosecutors, excellent ones,  win that many cases, not defense counsel. What a privilege it would have been to see this master litigator in action.
By contrast, Napoleon personally commanded 60 battles and only lost eight, mostly at the end.  Luckhoo won four times that number.
CLT
Posted by Cliff Tuttle| February 28, 2018 | © 2018
No. 1,431

« go back
—
keep looking »