Posted by Cliff Tuttle| May 24, 2017 | © 2017
No. 1,326
As had been expected for some time, the challenge to the constitutionality of the Consumer Financial Protection Bureau will be reconsidered by the full court of the DC Circuit Court of Appeals in a suit brought by mortgage lender PHH.  A panel of the Court had ruled that the agency, as constituted with a single director, was unconstitutional. Here's a good short summary of the issues involved by DS News.com.
CLT
Posted by Cliff Tuttle| May 23, 2017 | © 2017
No. 1,325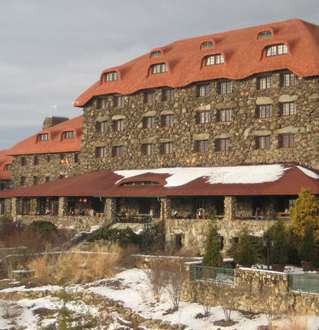 Back in bad old days of the Cold War, the United States Government had a plan to bunker down the essential parts of the government.  You may have heard that Congress was to relocate to the Greenbriar resort in Southern West Virginia, where a secure underground bunker was prepared.
The Supreme Court, on the other hand, would be relocated to the mountains of Western North Carolina at a resort called the Grove Park Inn.  Unfortunately or fortunately, however you see it, Justice Warren didn't take the matter very seriously and nothing was done — except for the signing of the contract.  Here's an interesting article about the place where the Supreme Court never had to go.
Posted by Cliff Tuttle| May 22, 2017 | © 2017
No. 1,324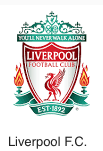 We sometimes stop for breakfast on Sunday at a neighborhood sports bar/restaurant.  At 10 AM on Sunday morning about the only thing going on is soccer broadcast live from Europe and yesterday it was Midland v Liverpool in the Premier League.  The place was quite full, but it often is, sometimes even on Sunday morning.
Then suddenly, the whole dining room erupted in a loud roar.  Liverpool had scored.
What was going on here?  I looked around and noticed that two thirds of the people in the room were wearing bright red t shirts. We were in the middle of a convention of Liverpool fans.  In Pittsburgh.  Amazing.
Then again, why so amazing?  In the age of the internet it is easy for people with the same interest or affiliation to organize such a meeting.  Our local media never tires of reporting about so-called Steeler Bars everywhere in the world. So why not a Liverpool Bar?
Humans naturally affiliate in clans.  It enabled our distant ancestors to survive and then prosper.  It enables us to feel part of something — to share in the community.  In a clan, even strangers are our friends.  It cuts across social class, race and everything else that divides us.  It gives us a stake, something to care about, and to cheer about.
Why do we do it?  Its in the genes. The herding instinct.
Are we better off for it?  Probably.
Pittsburgh and Liverpool have a lot in common, come to think of it. It was a great center of the industrial revolution and at its peak was reputedly wealthier than London, just as industrial Pittsburgh was by some measures wealthier than New York.  Both cities became home to large immigrant populations. Both cities experienced a twentieth century decline with attending unemployment and urban decay.
Pittsburghers seem to believe that they are the most loyal, intensely devoted fans of local sports teams anywhere.  I doubt if such a proposition is subject to scientific measurement.  Perhaps you can compare the intense devotion of Pittsburgh fans with their counterparts in Cleveland or Detroit because you can count such things as shirts sold, attendance at games and TV revenue.  But how do you compare professionals to collegiate teams like Notre Dame, Penn State or Ohio State? They have rabid fans, too.
Having professional teams in a city brings it alive.  Having a winning team makes it an exciting place to be, even in Liverpool.
Oh, I almost forgot; Go Pens!
CLT
Afterthought: Liverpool is on the Mersey Estuary in Northwestern England and the fifth largest urban area in England.  Yes, its the home of the Beatles.
Posted by Cliff Tuttle| May 21, 2017 | © 2017
No. 1,323
While it is easy to complain about bad luck when our team loses, not too many of us attribute victory to luck. But the truth is, both bad and good luck have a role and probably a bigger one than we are willing to admit.
The key is not to let bad luck discourage you, even when that is the logical reaction.  The good luck may be coming right behind it.  Plus, what seems like bad luck when it hits, may turn out to be the opposite. Recognize it and seize it — with both hands.  Then hold on like crazy.
I have just started to listen to a fascinating book by Eric Barker called Barking Up the Wrong Tree.  It debunks many of the old saws about success, such as Nice Guys Finish Last.  In chapter 2, in a discussion of perseverance, he tells the gripping story of a mountain climber who fell while descending the highest mountain in the Southern Hemisphere with one other climber.  His name was Joe. He broke a leg and was experiencing extreme pain. To make matters worse, while trying to crawl to safety he fell again and landed on an ice bridge crossing a giant gorge.
As bad as the situation was, the second fall involved an element of good luck. If Joe had fallen a few feet to either side, he would have disappeared into a black abyss.  Who could know how deep it was? And he landed on a blanket of snow.
But he soon discovered that the rope he was tethered to was going slack.  His climbing partner had assumed that the Joe had fallen to his  death in the deep crevasse.  A logical conclusion; but now he had no way to pull himself up. He had only two choices — stay put or let himself down on the rope into the crevasse. Bad luck.
Staying where he was meant certain death.  So he secured the rope to something solid, tied the end around his waste, and began to lower himself into the darkness.
Suddenly, an element of good luck appeared.  He found a ramp along the side of the gorge that led upward to the opening. Crawling up it with a broken leg would be very hard.  But it would not be impossible.
Out of the gorge, he started to make slow progress traveling the long distance to base camp.  He didn't know whether it would even be there if he ever  arrived. He set himself a long series of small goals.  Day turned to night. After what must have seemed to be an eternity, he drifted into a deep sleep. When he started to awaken, smelled the strong odor of excrement.  Good luck again.  He had wandered into the latrine area of base camp.  Before long, Joe saw a light.  Against incredible odds, he was saved.
The lesson is this.  If your attitude is that everything is going wrong, you'll be so preoccupied with your bad luck that you will miss opportunities that pass right in front of you.
Instead, tell yourself you've been lucky all your life (probably true, whether you admit it or not ). Then pay careful attention.
CLT
Posted by Cliff Tuttle| May 20, 2017 | © 2017
No. 1,322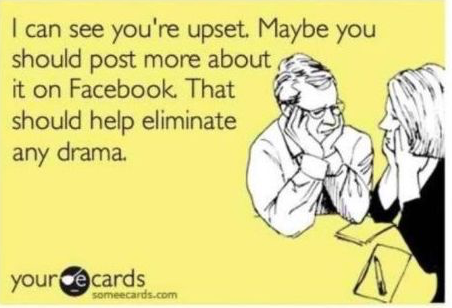 I don't have a Facebook  page and I won't read yours, either.  Sorry, I am too busy.  And most of the stuff you post there is none of my business anyway.
Litigants are always reading each other's entries and coming up with potentially embarrassing information.  Somehow, mortal enemies manage to gain access to each other's account and then spread the gossip around.  Don't gossip about yourself.  Don't waste time listening to gossip either.
Instead, read a post in a blog written by somebody smarter than you.  Learn something worthwhile, you idiot!
Ahh, that feels better!
CLT
Posted by Cliff Tuttle| May 15, 2017 | © 2017
No. 1,321
Through over 90% of the history of our species the primary means of survival was through gathering wild fruit, grains, berries and the like and then by hunting.  Those who excelled as hunters ate first, survived and raised families, who in turn ate better and more regularly than the families of less gifted hunters. Numerous skills were required.  The ability to throw a stone or a spear with speed and accuracy was just one.
The invention and development of agriculture changed all of that.  Nevertheless, remember that we are all the descendants of skilled hunters. And the personal characteristics that enabled them to survive and maybe thrive have been passed down to us.
Could you hunt for dinner with your ancestors?  Here are a few questions to help to find the answer?
Are you willing to take risks?
Do you enjoy travel?
Do you do a lot of walking for exercise?
Are you able to control your fear?
Can you run fast?
Can you endure physical hardship?
Are you able to improvise?
Are you able to think quickly in an emergency?
Are you aware of your surroundings at all times?
If cornered, will you fight?
Do you have a sharp eye and a steady hand?
If you are able to answer yes to a majority of these questions you would probably have had a successful career as a hunter 10,000 years ago.
But we are fortunate enough to live in the 21st Century.  No problem.  Consider an alternate vocation as a trial lawyer.
CLT
Posted by Cliff Tuttle| May 3, 2017 | © 2017
No. 1,320
No kidding!  Nationstar Mortgage is going to change its name to Mr. Cooper in August to help improve its image. No, not Mr. Cooper Mortgage Company, apparently.  Just Mr. Cooper.
Too bad they didn't have a contest.
I don't have any positive feelings about the name Mr. Cooper.  How about Mother Teresa?
CLT
Posted by Cliff Tuttle| April 30, 2017 | © 2017
No. 1,319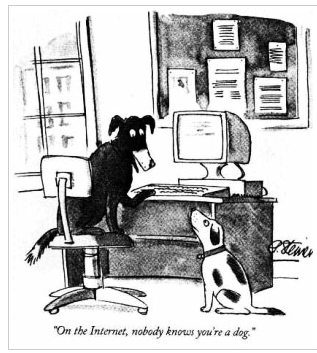 Everybody needs privacy.  But the internet has a strange way of giving it to the undeserving, like hackers, and taking it away from those who need it most, like lawyers and their clients.
A lawyer has an ethical duty to protect a client's confidences and that duty is becoming increasingly difficult.  We receive numerous suspicious emails every day.  Some are easily spotted as frauds, while others are so smooth you cannot tell them from authentic ones.  We even get phony client inquiries (embedded with poison links) through the AVVO system. Address book hijackings are pretty common, too.  That is why I refused to open a link sent to me by a long ago former client whom I have not spoken to for years in an email the other day.  If you want me to read something, don't send me a link, please.  Send me the opened document.  If its too big, use drop box.
So what do you do when security is paramount?  Here's a few ideas:
Send a fax.
Encrypt.There is even a password encryption that is available through Microsoft Word.
Encode. Write your own code.  Deliver the key by hand or fax.
Deliver it by courier. Law firms used to do it all day long before faxing caught on.
Keep it to yourself. As Franklin said: Three people can keep a secret if two of them are dead.
CLT
Posted by Cliff Tuttle| April 27, 2017 | © 2017
No. 1,318
Guess who is clueless about the difference between keeping on the good side of a wife, as opposed to a client.  In most practice areas, you are not going to win any points with a client by dispensing a big a big wet telephone kiss.  Reminds me of Charlie the Tuna who was always trying to impress Starkist with his good taste by listening to opera.
Try something simple, like getting good results. It works every time.
CLT
Posted by Cliff Tuttle| April 26, 2017 | © 2017
No. 1,317
DS News, a newsletter for mortgage servicers and lenders, reports that that there are serious shortages of residential real estate appraisers, especially in four western states.
The article says that in busy areas there can be delays up to six weeks.  Those of us who have been in the real estate market in Western Pennsylvania for a long time remember when six weeks or longer waiting time for closing was the norm. Not today.  Thirty days is frequently promised today, although not always fulfilled.
Delay in closing due to the appraiser shortage is a problem that  will probably always occur when houses are selling briskly, like now. The fact is, in many states, including Pennsylvania, appraisers must fulfill licensing requirements that restrict easy and quick entry into the profession. When the market becomes hot, as it is now, it is too late for new people to fill the gap, since it takes a while to qualify to be licensed.
Nevertheless, it is worthy of note that the opportunity is there for an experienced real estate professional who is willing to earn a broker's license and fulfill the additional educational requirements.
CLT
« go back
—
keep looking »