Posted by Cliff Tuttle| July 5, 2018 | © 2018
No. 1,524
JACK SEZ:  The Pirates have had a lot of bad luck lately, but their luck will change today.  They don't play.
Posted by Cliff Tuttle| July 5, 2018 | © 2018
No. 1,523
JACK SEZ:  You know you are getting old when you do not recognize some of the tunes on your favorite oldies radio station because they are too recent.
Posted by Cliff Tuttle| July 4, 2018 | © 2018
No. 1,522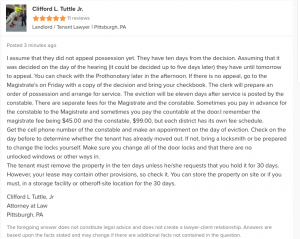 Posted by Cliff Tuttle| July 2, 2018 | © 2018
No. 1,521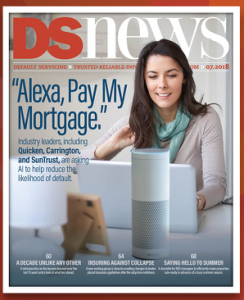 Posted by Cliff Tuttle| July 2, 2018 | © 2018
No. 1,520
During the crisis over the police shooting of Antwon Rose, there was admirable restraint on all sides (including, with one exception, motorists) when protesters literally took to the streets.  Drivers were patient and understanding.
Peaceful assembly to state a grievance is always appropriate.  It is a right protected by the First Amendment.  But even the mighty First Amendment does not authorize blocking traffic.
Our legal system is not designed for instantaneous justice.  It takes time and preparation.  Moreover, there is a case backlog that requires newer cases to wait in line for a trial date.  This case was given the attention it deserved by the police and District Attorney, who did a thorough investigation before bringing charges.  Nothing less was required in a case where the facts are not fully known from the outset. Now it will be in the hands of a judge and possibly a jury. Although the wait may be frustrating to many, I guarantee that the time of reckoning will come.
Unfortunately, some of the protesters think that justice will be denied unless maximum public pressure is applied, non-stop.  That's not the way the criminal justice system does or should work.  Justice consists in applying the law fairly and without yielding to pressure from anyone.
Give it some breathing room.  Stay on the sidewalk when you protest.  We'll still notice you there.
CLT
Posted by Cliff Tuttle| July 2, 2018 | © 2018
No. 1,519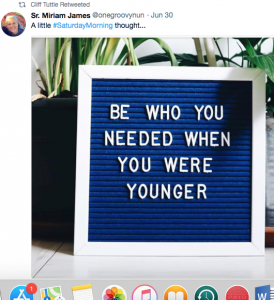 New lawyers, perhaps more than anyone, need mentors.  Every spring a new batch of them graduates and in the fall admitted to practice with only the vaguest idea of what to do.  Older lawyers have a duty to help them on their way.  We were given this help by someone else and now it is time to pass it on.
CLT
Posted by Cliff Tuttle| July 1, 2018 | © 2018
No. 1,518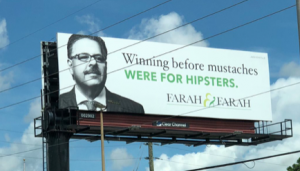 So, this lawyer had a mustache before there were hipsters, did he?
By putting this statement and picture on a billboard, Mr. Farah has made his mustache his law firm's brand. What is a brand?
"A brand is a name, term, design, symbol, or any other feature that identifies one seller's good or service as distinct from those of other sellers." (American Marketing Association).
Let's unpack this ad for the law firm of Farah & Farah.  There are six word in the one-sentence message.  The key words are:
(1) Winning;
(2) mustache and
(3) hipsters.
The ad doesn't explicitly say that Farah  & Farah is a law firm.  You have to figure that out from context.  The word "winning" is the giveaway.  Trial lawyers are always talking about winning in their advertising. Like the Shenderovich twins: "No fee unless they win. And they win!" Nobody but lawyers brag about winning in their ads, except maybe sports teams.
Farah and Farah  implicitly claims to have been winning for a long time: "before mustaches were for hipsters."
The reference to hipsters is, of course, targeted to the 99.9% of the population who do not identify themselves as hipsters. Since it is generally used as a derogatory term, maybe nobody does.
"Hipsters are the friends who sneer when you cop to liking Coldplay. They're the people who wear t-shirts silk-screened with quotes from movies you've never heard of and the only ones in America who still think Pabst Blue Ribbon is a good beer. They sport cowboy hats and berets and think Kanye West stole their sunglasses. Everything about them is exactingly constructed to give off the vibe that they just don't care."— Time, July 2009, quoted in Wikipedia.
Even if you never heard of those hipsters, you'll get the gist. So nobody will be left out of the joke.
Wikipedia, in its post on the subject, has published a photo of a stereotypical hipster. (look left) Appears a little like Farah, doesn't he? Except, of course, Farrah wouldn't be caught dead in the hipster's get-up and vice-versa.
Is Farah's mustache an effective brand? Is the billboard successful in advertising the firm of Farah & Farah?
It delivers a short message that can be observed and understood in a few seconds. The message is memorable, too.  If I asked you tomorrow what you know about a law firm called Farah & Farah, there is a very good chance that you will remember the mustache.
On the other hand, you probably won't know for sure what kind of lawyer Farah is.  Maybe that's too much to expect from a glance at a billboard.  If the viewers of the sign  just remember the name, that's a big win.  And if they remember Farrah, even subliminally, as a winner, that's a bonanza.
Of course, having a mustache doesn't make you a good anything. But it might make you stand out in a room full of clean shaven men in suits. Think of the Smith Brothers and their beards.  The Shenderovich brothers have made a recognizable brand out of just being twins. Justice Max Baer was elected to the Supreme Court, in part, because he had a memorable name.
Branding can and should consist of more than a mustache or twinship.  But its a start.
CLT
Posted by Cliff Tuttle| June 30, 2018 | © 2018
No. 1,517
"If we wait until we're ready," said Lemony Snicket, the kid with legendary bad luck, "we'll be waiting for the rest of our lives."
Yes, there's a price to be paid for doing nothing.  It is never knowing.
If that's you in the photo on the left, here's a little encouragement.
Slaters Intellectual Property Lawyers in Sydney Australia holds a pro bono day on the first Saturday of every month.  Anny Slater says in a tweet read around the world:  "If you know someone who needs to talk through a business idea, but is strapped for cash, tell them to book an appointment with us and together we'll find a pathway to success."
She goes on to say, in a second tweet: "The same applies 2 unemployed lawyers or those starting out.  Book a place at our pro bono day! We've had considerable success in helping people find their unique place in the law. It won't cost you anything and we'll supply the biscuits."
Follow Slaters IP Lawyers @slaterslawyers on Twitter. If you can't get to Sydney, send an email to Anny at info@slaterslawyers.com. I'll bet she will reply. But, of course, you are going to have to supply your own biscuits.
CLT
Posted by Cliff Tuttle| June 28, 2018 | © 2018
No. 1,516
An item in the latest newsletter from Casa San Jose deserves special notice:
"Last Tuesday, in Salem, Ohio, 70 miles from Pittsburgh, ICE raided a meat-packing plant and arrested 146 workers who were from Guatemala.  The scene was chaotic and heartbreaking, with mothers and children left without fathers and breadwinners. Unions immediately brought in attorneys to do what they could, but most couldn't speak Spanish, so they contacted Monica [Ruiz of Casa San Jose] to see if she could round up some translators.  Within 12 hours 30 wonderful volunteers offered to take turns over 3 days.  We send them all ¡mil gracias! and especially to Mary Jane McCullough and the group from Global Wordsmiths."
We say ¡Mil gracias! to Monica Ruiz and those dedicated volunteers she leads in an endless battle to keep families together.  The entire newsletter can be found linked to the Casa San Jose website which in turn is linked to the organization's logo at the top of the left column in this blog.
Posted by Cliff Tuttle| June 28, 2018 | © 2018
No. 1,515
I used to tell clients never to text me, except in an emergency or to say something like "call me."
I gave up on that advice because I learned that texting was the best way (sometimes the only way) to get their immediate attention.  Some people ignore incoming calls and emails, at least until it suits them. You can call, leave a message and get a call back hours or even days later.  Send an email, same outcome.  But send a text message and you are very likely to get an immediate response. The person who didn't pick up your call or email was there all of the time.
But that doesn't mean that you should use texts for all communications and write long text messages. I get text messages that are thousands of words long. Some will send you ten of them in a day if you don't protest. Texts should be short — like the 120 characters that used to be required in Twitter. In addition, do not ever, ever put anything sensitive or confidential in a text message. They are too easily hacked.
Never send text messages that might be used as exhibits in a case. Text message back and forth between landlord and tenant or property owner and contractor can, over a period of time, become too confusing and too bulky to print.  If you do, never, never use profanity or make threats in such messages.  Even if they are not used against you by your opponent, that nasty content destroys their value to you as evidence. Nobody wants to look like an uncouth idiot.
Instead, use email.  Edit your message to make sure that you are saying exactly what you want to say. Correct spelling, grammar and even style.  Never forget — text messages and emails are forever.  There are no do-overs.
CLT
« go back
—
keep looking »