Posted By Cliff Tuttle | October 13, 2011
No. 737
Once upon a time there was a Little City named Harrisburg that planned to hire one of the most prestigious law firms in the world, the feared Cravath, to handle its Chapter 9 Bankruptcy.  The feared Cravath had a stable full of hungry, hungry dinosaurs in grey suits who looked fierce but were very, very expensive to feed.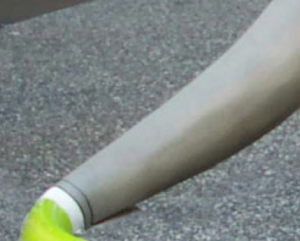 Cravath's fees — which ranged to a little less than $1,000 per hour for a T Rex, were too rich for the bankrupt Little City. So It looked around locally and received a lot of very affordable bids from Pennsylvania lawyers.
When the feared Cravath heard about the other bids, it swooped in with an offer that no one could refuse: $0.00 per hour.  But there was a catch.  The Little City would still have to pay costs.  And the costs were very very rich indeed.
But, behold!  The Little City didn't hire the feared Cravath, T Rexes and all, even at the low, low price of $0.00. It hired a sole practitioner named Mark Schwartz from the Village of Bryn Mawr.
Mr.  Schwartz was no ordinary lawyer. He had a lot of experience and the press clippings to prove it.  The Little City liked the fact that he was willing to handle their  case personally and on a full-time basis.  It also liked the fact that Schwartz didn't have any large hungry reptiles to feed.  Yet Schwartz knew how to find help when he needed it.
Schwartz took charge of the case, filed it and . . .
They all lived happily ever after.
Three cheers for Schwartz!  Three cheers for the little City!
CLT