Posted By Cliff Tuttle | May 20, 2017
No. 1,322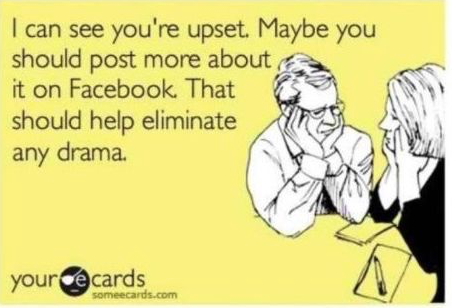 I don't have a Facebook  page and I won't read yours, either.  Sorry, I am too busy.  And most of the stuff you post there is none of my business anyway.
Litigants are always reading each other's entries and coming up with potentially embarrassing information.  Somehow, mortal enemies manage to gain access to each other's account and then spread the gossip around.  Don't gossip about yourself.  Don't waste time listening to gossip either.
Instead, read a post in a blog written by somebody smarter than you.  Learn something worthwhile, you idiot!
Ahh, that feels better!
CLT