Posted By Cliff Tuttle | April 7, 2012
No. 827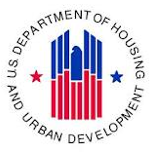 The Post Gazette ran a story today (Saturday, April 7) on a new suit in the U. S. District Court that alleges violations of the Real Estate Settlement Procedures Act (RESPA).  In essence, the plaintiffs allege that a subsidiary Fifth Third had a reinsurance contract with the company that provided mortgage insurance in two residential loans. The plaintiffs allege that, without disclosure, Fifth Third gave something of value (the reinsurance contract) to the mortgage insurer in exchange for the selection of the mortgage insurer in that transaction.
In essence, if a residential mortgagee borrows more than 80% of the appraised value of the property, the amount over 80% must be insured by a mortgage insurer.  Premiums are usually paid monthly by the borrower, but the lender selects the mortgage insurer.  When the principal balance  falls to an amount under 80%, the insurance coverage is terminated.  [This explanation is an oversimplification of the actual procedure employed.]
Reinsurance is a method of risk-sharing, so that the original insurer does not bear the entire risk of loss.  In some cases, an insurer may be unwilling to accept a risk without reinsurance.  The insurer pays a premium to the reinsurer, thus the alleged kickback could be either the referral or the premium or both.
Generally speaking, RESPA prohibits payment of something of value by a provider of loan services for a referral of the business when the payment is only a referral and not a payment for services rendered to the borrower.  However, the specific facts in the case must be examined to establish whether RESPA is applicable in this case.  In addition, there is an additional issue whether such a mortgage-related  transaction must be disclosed to the borrower and, if so, whether the disclosure was actually made.
Mortgage insurance and reinsurance could become an issue in mortgage foreclosures and perhaps bankruptcies.  If the lender is able to make a claim under a mortgage insurance policy after foreclosure, is it required to give a credit to the borrower in the amount stated in the complaint and, if so, how much?  What impact would a reinsurance contract have on such a calculation?  If such reinsurance is deemed to be a violation of RESPA, what would be the impact on the foreclosure, if any?
CLT