Posted By Cliff Tuttle | March 31, 2012
No. 825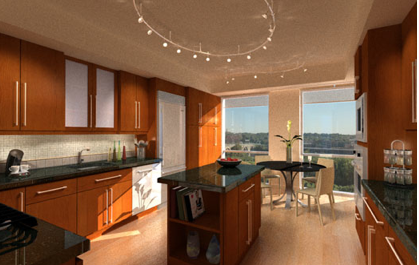 Have you ever watched the shows on the cable channels that feature couples (or occasional single working girls) searching for a new home?  They have several of them on HGTV, Wealth TV, Travel Channel, etc.  The house-hunters range from the very young to the moderately old.  The venues range from the Philly suburbs, to Toronto Canada, to Greece, to Australia — you name it.  Places like the Czech Republic are not out of the ordinary.  Some shows specialize in vacation homes, others in exotic locations and others in high-rise condos.  Almost none of these places look like the traditional Pittsburgh fare.  They are mostly glitzy, pricey and fully furnished.
Trends emerge.  Everybody wants granite on the kitchen countertops (including the mandatory island.) Nobody wants cherry kitchen cupboards.  Everybody wants bathrooms with "Jack and Jill" sinks — because they are both getting ready to go to work at the same time, to pay for their digs.
Typically, the couple is shown around three houses by a telegenic real estate agent.  She points out the features — "very nice update."  Chirps the husband, "vaulted ceilings help," and the agent agrees.  A minute later he is saying that the bathroom is so small he would have to get down on his knees to brush his teeth.  The agent says nothing.
At last, comes the moment of truth.  Will it be the fixer-upper (#1), the over-budget move-in (#2) or the cute bungalow(#3)?  After presenting these (or equivalent) choices, they leave you hanging while you much watch a battery of commercials.
For anyone familiar with the residential real estate business, this phenomenon can be described with four little words: "Give me a break!"  The buyers are frequently so obviously unqualified by their employment to buy a $400,000.00 condo that you wonder whether they inherited the money or won the lottery. Their objections often border on the looney.  And who ever heard of serious homebuyers making a decision looking at only three houses, in very different neighborhoods and at very different price ranges?
Oh well, that's show biz.
CLT