Posted By Cliff Tuttle | March 10, 2018
No. 1,439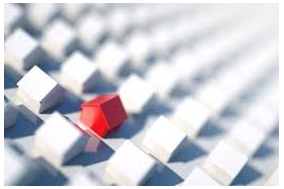 This issue was addressed in Wells Fargo Bank v. Spivak, 104 A.3d, 7 (2014) where there had been a voluntary discontinuance followed by the filing of a new case, without re-sending of the Act 6 Notice.
The Superior Court apparently distinguished the facts in Spivak in a non-precidential decision in J. C. Morgan Chase Bank v. Taggart, 470 EDA (2016).
The Taggart Court affirmed the lower court's decision that the lender did not have to issue a new Act 6/91 notice when the first complaint had been dismissed due to a failure of the Plaintiff to respond to preliminary objections, followed by a re-filing.  As a non-precidential decision by the same Court, Taggert could not overrule Spivak, nor could it establish precedent for the holding that Plaintiff need not give a new Act 6/91 notice after an involuntary dismissal.
The Supreme Court has recently granted allocatur in Taggert on February 22, 2018, to address the following issue:
"Whether a lender/mortgagee whose first complaint in mortgage foreclosure against a borrower/mortgagor was dismissed is required to send a new Notice of Intention to Foreclose pursuant to 41 P.S. § 403(a) (Act 6 Notice) prior to filing a second complaint in mortgage foreclosure."
Case No. 428 EAL
Although Spivak was never reviewed, the Supreme Court is now likely to address the holdings in both Taggert and Spivak, since they are opposite sides of the same coin.
There is an interesting discussion of the two cases in D S News, an on-line newsletter for the mortgage servicing industry.  This included some sage advice from Bradley J.Osborne of Richard Squire & Associates, a firm that represents lenders in mortgage foreclosures state-wide.  Osborne suggests that lenders send the Act 6/91 Notice, thus avoiding potential litigation that could last for years.
Brings to mind one of my favorite sayings, attributed to the Roman Emperor Augustus:  "Make Haste Slowly."
CLT