Posted By Cliff Tuttle | February 11, 2018
No. 1,415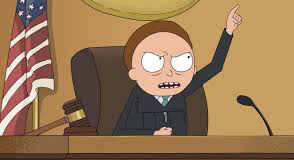 I could link the story from the Post Gazette very easily, but I won't.  It seems that a new City Magistrate (who incidentally is a lawyer) had a rough day last week.  He tried to handle 70 cases at City Court and ran way over on time.  Somebody called Judge Manning, who sent a more experienced Magistrate to finish up the day.
But that wasn't the only humiliation endure by the poor new jurist.  Several lawyers told the PG that the magistrate didn't know that under the rules he couldn't hold counsel or anyone else in contempt.  Plus, they pointed out a few more rookie errors.
Not a good idea, talking to the newspaper about this stuff. When a lawyer tries to tell everybody that he/she is smart and the judge is dumb, guess who turns out to be the dummy?
Judges, especially young judges, have long memories.  Maybe you'll be back before him before you know it.  Of course, the client you represented today won't suffer.  It will be the poor bastard you are representing some other fine day. And bear in mind that Magisterial District Judges are sometimes elected or appointed to Common Pleas Court.  More than one even made it to the Supreme Court not long ago.
When your day of reckoning comes and you face this same judge (better educated and battle seasoned)  maybe I'll get lucky and be on the other side.
CLT