Posted By Cliff Tuttle | September 24, 2011
No. 719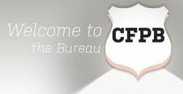 The Consumer Financial Protection Bureau, which was created by the Dodd-Frank Wall Street Reform and Consumer Protection Act of 2010, has been quietly experimenting with combining the two major home mortgage disclosure documents, the Truth in Lending Disclosure (TIL) and the Good Faith Estimate (GFE).
They developed a couple of versions of  new disclosures, which look like this or this.  After creating a form based upon feedback from consumers (both by email and at field project sites) they asked recipients to read two disclosures using that form and tell them which of two hypothetical loans was the better deal.
If you clicked on the disclosures above, you may have noticed that the familiar four boxes on the top of the Truth in Lending disclosure are not there. These disclosures have baffled consumers for a couple of generations.  The APR typically scares them (but only for a minute or two) into thinking that the interest rate has been stealthily increased.  Upon receiving an explanation, even if it hardly made sense, they returned to calm.  The other numbers, the Finance Charge, the Amount Financed and the Total of Payments also caused temporary disquiet.  But the borrowers, who typically went through this process once in a decade or two, didn't have the experience to evaluate these numbers.  All of them looked astronomically high. So in the end, the borrowers almost always took the deal, regardless of what the disclosures said. The experimental forms still contain comparison information, but it is downgraded in importance and explained better.  As useful as the experimental form may be, however, it can't force a consumer to read it, think about it or ask questions.  Most of us just don't read disclosures, no matter how well-designed.  That's just the way it is.
The truth was and is that government-mandated disclosures, no matter how graphically displayed, are not capable of educating the borrower sufficiently to walk away from a bad deal.  But this failure was not with disclosure, it was with underwriting.  For generations, home lending was governed by regulations written to insure that the borrowers would be able to afford the payments.  The creativity of brokers, who were subject to much less regulation, bent and then broke a system that had worked fairly well.
Disclosures did not prevent borrowers from making bad decisions — and they probably never will — but they do protect the brokers.  How, after all, can you complain after the fact about something that was fully disclosed?   How indeed.
In the bad old days, loan originators frequently sold consumers loans with terms that that were far from the best available to them.  The Dodd-Frank Wall Street Reform and Consumer Protection Act of 2010 and the Consumer Financial Protection Bureau are attempting to end these practices. Considering history, it is clear that the subject cannot be simply left to government agencies, no matter how well-intentioned.   This stuff is important and it is vital to everyone that we get it right this time.
We'll examine those efforts and follow future developments in this blog.
CLT