Posted By Cliff Tuttle | January 12, 2012
No. 785
Graphic courtesy of Third Chair:Pittsburgh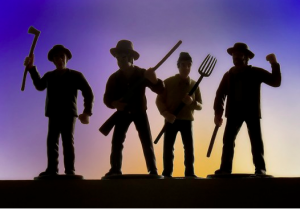 All is quiet, for the moment.  Informal hearings have been cancelled. The County has certified the 2002 values. But that will probably not stand.  Judge Wettick has ordered a number of senior staff of the County Assessment Office to comply with his prior orders, setting the stage for a contempt citation that includes a larger group than County Executive Fitzgerald.  And so we wait.
Judge  Wettick will probably postpone implementation of the new values until 2013 (there is little time left for the City Treasurer to compile bills with new numbers send them out) and will probably order the formal hearings on them to commence.  But he hasn't done it yet, so we wait.
When this happens, how long will the it be until comparable sales be posted on the website?  This is important to those who will face early appeal hearings.  How can the County expect anyone to present a case when without knowing what comps were used to value our property and others nearby?
CLT