Posted By Cliff Tuttle | July 11, 2012
No.877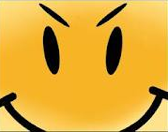 In case you may be interested, the Pennsylvania Supreme Court recently granted the petition for  allocatur in the case of Braun v. Walmart Stores.   The initial appeal was decided by the Superior Court last June and is reported at 24 A.3d 875 (2011). This was a class action involving employee wage and hour claims which was tried in the Philadelphia Court of Common Pleas in 2009.  Wal-Mart had appealed from a judgment in the amount of $187,648,589.11.
The Superior Court held, inter alia, that monetary payments for contractual rest breaks qualify as wages under the Pennsylvania Wage Payment and Collection Act (WPCA).  It also held that the trial court had properly awarded Plaintiffs statutory liquidated damages.  The Court ruled that there was sufficient evidence in the record to support findings of breach of contract, unjust enrichment , violation of the Pennsylvania Minimum Wage Act and of the WPCA.
The Superior Court also decided that the trial court had erred in calculating some of the counsel fees by enhancing the lodestar to reflect contingent risk when the lodestar already provided for such risk.
According to Law.com, as quoted in a post in PointofLaw.com, The Court granted allocatur on "whether, in a purported class action tried to verdict, it violates Pennsylvania Law (including Pennsylvania Rules of Procedure) to subject Wal-Mart to a 'trial by formula that relieves plaintiffs of their burden to produce class wide common evidence on key elements of their claims."
According to the author of the PointofLaw.com post, Ted Frank, the question of whether there was in fact a trial by formula is in dispute.  Some suggest that the Superior Court misunderstood the evidence.  This issue has apparently been presenting itself in other recent cases, but the Supreme Court has yet to decide the question.
The issue being considered by the Supreme Court is does not addresses only one of several issues raised on appeal.  Frank says: "Although Wal-Mart had a policy of disciplining managers who violated the company's internal rest-break rules, the jury was asked to find, (and did find)  that Wal-Mart's policy of seeking to reduce labor expenses  — i.e., the same policy that every business has — acted to trump this and incentivized managers to shortchange employees. Yhus, this rationalized a finding of "bad faith" that entitled the employees to $62 million in liquidated damages. Its hard to see how this does not transform the "good faith" defense into simple de facto strict liability, if such a flimsy theory can provide a bad faith finding, but the Pennsylvania Supreme Court is not considering this issue."
CLT