Posted By Cliff Tuttle | April 7, 2012
No. 828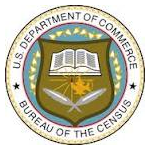 If you go to the Carnegie Library, you can look up information from every US Census report since 1800 through 1930.  However, as of this week, you can view the 1940 Census report on line.  This information was just made public. But you must search by address, not name.  Here is the link.
The handwritten reports were easier to read than I remember the microfilm at the library to have been.  However, there also seemed to be fewer pieces of specific information collected from most families than in the 1920 census.  And if you are over 73 years old, you are probably in it.
Be patient.  You will be rewarded.
CLT