Posted By Cliff Tuttle | March 31, 2018
No.1,457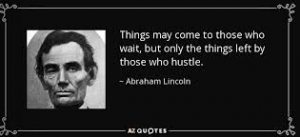 Last evening in Detroit, in the longest, highest scoring opening day game in Pirate history, Gregory Polanco hit a three run homer in the thirteenth inning to break the 10-10 tie and win the game. During Spring Training, the Pirate broadcasters observed that Polanco, who had a disappointing last season, was really hustling.  Good.  But I'd like to see some more of that before drawing conclusions.
Yesterday holds hope, but it was, of course only one game in 160. In many respects, it was an ugly game.  Both sides gave up a lot of runs on some irregular pitching.  But in other ways, it was a beautiful one. Lots of hitting, lots of runs scored.  Not beautiful just for the win, but for sustaining effort after everybody was tired and cold. If the Pirates were lucky, lets see if they can make some more of it.
Nobody's picking the Pirates to do anything this year.  What an opportunity for a surprise attack!
CLT