Posted By Cliff Tuttle | October 2, 2014
No. 1,106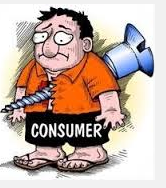 I have committed to present a new legal seminar on the Unfair Trade Practices Consumer Protection Law (UTPCPL).  As in the past, this seminar is  sponsored by CCAC and will probably be presented at the North Campus.  The session, which will be from 6:30 to 9:30 PM on December 17, will be eligible for 3 hours of Pennsylvania Continuing Legal Education (CLE) credit.
I hope to present this seminar again in 2015 at a different CCAC location.
The UTPCPL was first adopted in 1968.  However, its scope has been greatly expanded over the years by  being linked to subsequent consumer protection statutes.
Typically, the last section of the new enactment will say that the violation of the new statute constitutes a violation of the UTPCPL.  In addition, the UTPCPL is frequently plead in tandem  with a wide variety consumer-related causes of action in order to justify exemplary damages, up to three times actual damages, and attorneys fees. For example, there were two federal cases decided in 2014 involving consumers who cited UTPCPL  claiming title insurance companies overcharged for title insurance on refinances.  We'll explore this phenomenon in future blog posts and in the seminar.
Possibly the most important change in case law regarding the UTPCPL initially developed in the federal courts. Under the changes made in the 1989 amendments, it was no longer necessary to prove the elements of common law fraud to state a cause of action under the "catch-all" provision of UTPCPL.We'll talk about that too.
If you are a civil litigator with cases that involve consumer issues, this is an area of the law that demands your attention.  Although UTPCPL is almost 50 years old, it is emerging today as  the most important consumer protection law in Pennsylvania.
CLT