Posted By Cliff Tuttle | November 11, 2011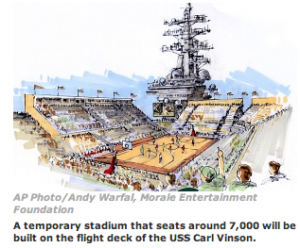 No. 754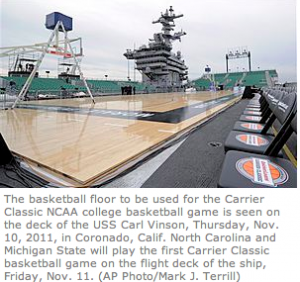 Here's something to take your mind off the debacle at Penn State, at least for an evening.
The First Annual Carrier Classic college basketball game will be played tonight at 7 PM EDT (ESPN, WPXI Channel 11) on the deck of the USS Carl Vinson, which is currently docked in San Diego.  Wind and weather may be a factor.
Preseason No. 1 ranked North Carolina will be playing Michigan State in the season kickoff .