Posted By Cliff Tuttle | December 3, 2017
No. 1,364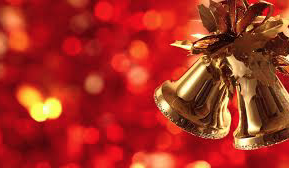 I heard Christmas music on WQED FM (89.3) this morning and it was wonderful!  Of course, there are a few stations that have been playing Christmas oldies from pop charts ranging back to the Depression. If that does it for you, keep listening.
To my ear, pop groups rarely capture the aroma of the season. Give me choirs. Give me brass choirs.  Give me all the symphony orchestras in the world.  Give me lots of Johann Sebastian Bach.
Please don't try to sanitize Christmas.  After all, Christmas Christmas carols are by definition religious. I cannot take seriously the protest that great music inspired by the Nativity story is somehow offensive due to its message.  I am respectful and tolerant of other people's beliefs and other people's culture. I even listen to music of every kind — although not in equal measures.
You don't have to believe in angels to enjoy Mendelsohn's joyous composition on the subject. When Christmas bells ring, just listen!
CLT